Traveling is all nice and wonderful until you are a streaming freak and face geo-restrictions on your favorite platforms across different regions. The fact that you cannot catch up with your desired content on your favorite site despite paying the subscription charges can drive anyone mad.
Geo-restrictions are a nuisance every traveler faces to access their site. It happens due to particular agreements and content distribution policies of the platforms. But it is not a problem anymore. With best VPN for travel, you can unlock all the geo-restrictions imposed on your streaming platform.
We've curated a list of the most suitable VPNS for your travel needs.
OysterVPN
A newly launched VPN that is successfully providing amazing services under the shade of unbreakable AES-256-bit encryption. Along with Kill Switch and Split Tunneling to save you from any data breaches in case of sudden connection drop.
Moreover, it is available in more than 18 countries globally. And is most likely to expand its network even more.
Plus, it has the incredible ability to crack geo-restrictions imposed on content, which is quite awesome when you are streaming your favorite content. Additionally, it has a blazing-fast speed to enhance your surfing experience.
All of these amazing features available for just $9.99 monthly.
ExpressVPN
ExpressVPN is one of the most reliable VPNs you can opt for. It offers you 3000 fast servers globally in more than 90 countries. And is compatible with almost every device and is widely used individually and commercially.
It ensures your security with 256-bit encryption and hides your IP address. With Kill Switch and DNS blocker, it keeps your online experience smooth. It has an easy user interface and high-security protocols with bullet speed.
It has a split-tunneling feature and no data-retaining policy. ExpressVPN is available for $6.67 per month.
NordVpn
NordVPN is among the most prominent VPNs of all, with over 5,500 servers available in 60 countries. This VPN ensures to provide you with the fastest speed. The amazing features include DNS and a Kill switch to prevent exposure to doubtful links and malware.
With 265-bit AES encryption and CyberSec built-in feature, your streaming remains smooth and ads-free. Onion's VPN built-in feature further increases your online security. It is compatible with every device and facilitates the user with 24/7 customer service.
It will cost you $3.71 monthly with the connectivity of 6 devices simultaneously.
SurfShark
If you are searching for a VPN that offers you advanced features of 256-bit AES encryption, along with Automatic Kill Switch and WireGuard protocol, all at a pocket-friendly cost, then SurfShark is the clear winner.
It has a strict no-log policy, and a built-in CleanWeb feature protects you from malware and suspicious activities. It is also integrated with GPS Spoofing feature. And an easy navigation to have an overall nice experience. All of it is just $2.49 per month.
CyberGhost
CyberGhost is another handy VPN for travelers with over 7,000 servers in 90+ countries.
Moreover, it does not record your activities as it has no data logging policy. It also incorporates 256-bit AES encryption, a Kill Switch, and Split tunneling to ensure data security.
And is seamlessly compatible with almost every device and can connect simultaneously over 7 devices. Further, it has a private browsing mode to enhance your secure online experience with a user-friendly interface. CyberGhost will cost $2.28 per month.
AtlasVPN
AtlasVPN is a budget-friendly VPN with over 70 highly optimized servers globally. It ensures to provide you maximum speed for a nice watching experience. With numerous security protocols, including IKEv2 and OpenVPN. And military-grade encryption 256-bit AES, along with no data logging policy.
It also has a Kill Switch for malware protection and enhanced security. This user-friendly VPN will cost you light on your pocket for just $2.05 per month.
ProtonVPN
ProtonVPN is another newly launched yet reliable VPN, It has over 1300 servers in more than 55 countries. Moreover, it has all the features that make a VPN valuable. Also includes enhanced security protocols, along with 256-bit AES encryption.
It has Kill Switch to give you a seamless experience free from irrelevant ads and malware. An easy navigation also makes it ideal, along with customer services through live chats. It will cost you $4 for a basic plan and $8 monthly for a premium plan.
VyperVPN
VyperVPN is known for its provision of complete anonymity and cyber protection. It ensures a seamless experience with breakneck speed and the ability to unblock all the geo-restricted content effortlessly, even those that appear hard to crack. Lastly, you can connect upto 5 devices.
It has the ability to clear the traffic whenever you lose your automatic internet connection. Additionally, it has a dedicated IP address that provides you with security and helps you to download files easily and also with the facility to share them online.
With one month of free trial, VyperVPN will charge you $2.47 for 2 months.
IPVanish
IPVanish is a VPN that has won people's trust with its reliable and dedicated services. It has been prioritized by the masses due to its complete anonymity and secured online activities that no one can intrude easily.
With its 256-bit encryption, you can easily stream various content with just a few taps. And is also very easy to install. Its fast speed lets you enjoy your content with continuity. You can enjoy the services of it for just $10.99 per month.
Hide.me
Hide. me is a new VPN in the market, but despite the tough competition, this VPN provides relatively satisfying and nice services. It is an active VPN with an easy user interface and fast speed.
Further, it has over 2000 servers in 75 countries. With Split tunneling and IP leak protection, along with IPv6 support, the users are assured of a secure online activity experience. It will cost $8.32 per month yearly.
Wrapping Up
Lastly, all these VPNs ensure you have a seamless travel experience without having to worry about your privacy intruded.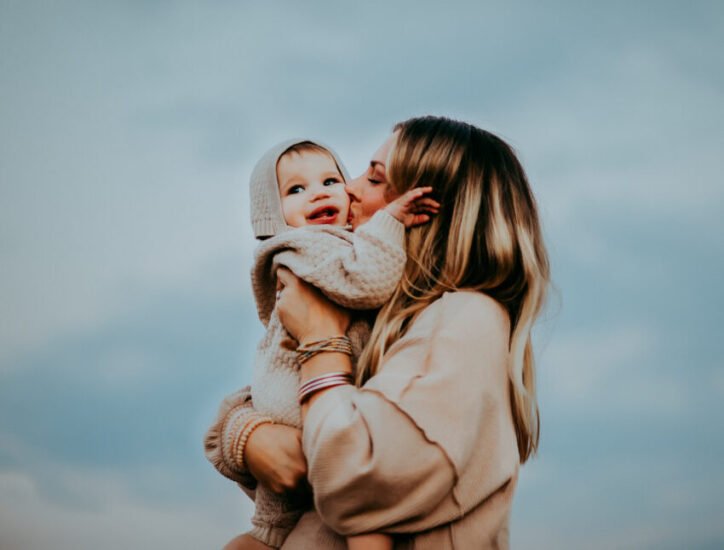 Aimee Garcia is a Marketing Consultant and Technical Writer at DailyTechTime. She has 5+ years of experience in Digital Marketing. She has worked with different IT companies.