The integration of electronic health records (EHRs) and customer relationship management (CRM) systems is enabling primary care organisations to improve care coordination and quality of care.
By leveraging the power of data integration, healthcare organisations can better manage patient records, appointments, and referrals, as well as communicate critical information between providers and other healthcare personnel.
With a streamlined system for storing patient health data, care quality tends to improve significantly as provider teams can access the most up-to-date information and act accordingly in providing the best care for their patients.
Additionally, CRM simplifies the referral process and eliminates double entry of patient data. This further aids in streamlining the flow of care and improving overall patient experience and outcomes.
Integrating EHR and CRM systems is the first step toward improving coordination of care in primary care settings, not only boosting efficiency but also improving patient outcomes.
Who Is a Primary Care Physician?
Before we dive into the details of how technology has helped with primary care, let us first get to know who primary care physicians are.
A primary care physician is someone who treats the general population. Let us take paediatricians for example. Paediatricians specialising in the treatment of children and teenagers. They cater to a specific age group. They prevent, diagnose, and treat a wide range of illnesses of children and teenagers.
Other primary care physicians are family doctors, internists, and OB-GYNs. Patients can go to their primary care doctors for acute illnesses and injuries. Primary care physicians can provide invaluable assistance to patients suffering from chronic conditions.
CRM and EHR Explained
An Electronic Health Record System or EHR serves as a platform for digitising patient records. Gone are the days when we needed tons of papers to review patient records. We can now say goodbye to handwritten records.
All of the data of the patient is now stored in one platform. If data such as allergies, past hospitalisation, and current medications are needed, they can easily be found in just one place. They provide a secure platform for patient records.
Did you ever experience being handed out survey forms after eating at a restaurant? Those survey forms would let the restaurant know if you are satisfied with their service or not. Your health clinics have CRM tools for that.
Customer Relationship Management tools help keep track of the experiences of patients. It involves feedback on different aspects. They could involve feedback on how smooth the appointment system was, the behaviour of the staff, the reminders sent by the clinics, and many more which aim to improve the patient experience.
Ways That the Integration of Both EHR and CRM Can Improve Coordination and Patient Care
Healthcare Providers Can Save Time With EHR and CRM
Time is important in the medical field. This is because life is at stake that is why every second and minute counts.
Doctors and other health care clinic staff should focus on the patient to give them the best care possible. Giving your full attention to the patient is impossible if you have to update their records every now and then.
Manually updating patients' records can take up a lot of time which can be used for treating the patient. With EHR and CRM tools, you can automatically keep track of your patients' records and their progress. With this automation, you can focus on what you do best which is to provide the quality care patients deserve.
EHR and CRM Makes Collaborations Easier
There are instances when people may need care from multiple doctors. People with diabetes may need care from both an endocrinologist and a cardiologist. This is possible if the diabetic also has heart complications. 
The endocrinologist and cardiologist need updated, accurate, and synchronised information in hand to treat the patient. In order to do that, they would need to keep each other updated on the condition of the patient. EHR and CRM allow for a smooth collaboration.
EHR and CRM can give both facilities access to their records. In this way, the patient can be confident that both clinics are coordinating and exerting effort to provide the best care.
It makes different facility collaborations allowing for a higher quality of care to be received by the patient.
An Information Pool Is Established Through EHR and CRM
Establishing an information pool would make better experiences for the patient. An information pool occurs when data from two or more techs are merged. It only means that data from EHR and CRM are in one place.
When their data are merged, the other would be automatically updated. An example is when a patient misses a medication or an appointment. This information would show up in both techs.
When monitoring staff is notified about this, they can remind the patient regarding their missed medication or incoming appointment. It would make the patients' experience more customised.
Customised data makes the patient feel their primary care office truly cares. This care would make a great experience for them. They can be assured that their clinics are taking care of them to the best of their abilities.
On a Final Note
Technology has helped the medical field in a lot of ways. EHR and CRM are one of them. With the integration of these tools, the best healthcare can be provided to the patient.
Primary care physician groups and health systems can come together to revolutionise care coordination, communication, and quality for those in their care.
Merging CRM and EHR technology is a powerful way of making sure patients receive the best possible experience, enabling them to access the highest quality outcomes.
Though it may not be effortless, with the right combination of collaboration and tech, these outstanding results are totally achievable! A happy patient would ultimately mean a happy healthcare provider.
Frequently Asked Questions
What Do Primary Care Physicians Do?
Primary care physicians provide diagnosis and treatment to the general population. They can treat a variety of diseases. They can treat injuries and monitor chronic illnesses.
What Is CRM?
CRM allows the clinics to gauge the satisfaction of their patients. Through the feedback of their patients, they would be able to improve their services. It would mean a greater experience for the patients.
What Is EHR?
EHR is a platform for digitised health records. All the patient records are in one place. When they are in one place, it would save time for healthcare providers. They would not need to record manually anymore.
How Can Coordination and Primary Care Be Improved With These Techs?
The integration of EHR and CRM can help coordination and primary by:
Saving time in data recording
Establishing an information pool
Making collaborations with other clinics smoother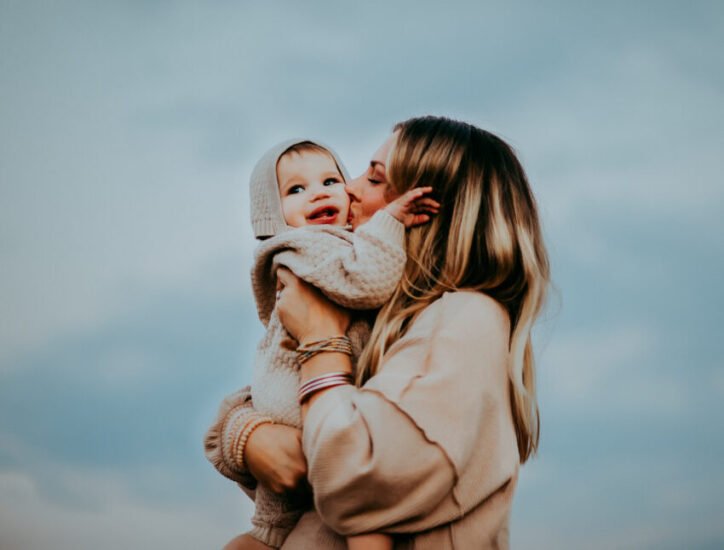 Aimee Garcia is a Marketing Consultant and Technical Writer at DailyTechTime. She has 5+ years of experience in Digital Marketing. She has worked with different IT companies.