Moringa is an herbal plant that has many nutritional qualities. It contains all the essential elements that are beneficial for the human body. It is well known as a miracle tree because of its nutritious and medicinal qualities. It is a multi-purpose miracle tree due to its several benefits.
Perks of Moringa
Moringa Powder has many benefits. Moringa oleifera is a vital source of nutrition. The leaves contain all healthy essential vitamins, antioxidants, and minerals. They enhance high levels of iron, calcium, protein, and vitamin C. It's leaves extracts have unaccountable benefits. It works like an energy booster in the human body. You can consume this multi-functional plant in many forms. Some advantages of using Moringa are listed:
These organic plant leaves are a great source of protein. You can use moringa in any form according to your taste. Get an advantage from the essential vitamins of this plant by adding it to your diet. The mineral qualities of this natural plant fulfill the deficiency of iron and calcium in the human physique.
Moringa oleifera is quite helpful in reducing weight as it is high in dietary fiber that makes you feel fuller. It genuinely helps to stop overeating.
Moringa Oil is magical for both haircare and skincare. It is rich in essential fatty acids and omega 9 especially that helps to moisturize the dried skin texture and nourishes hair and skin. It improves cardiac health. You can also use this as a cleanser or makeup remover. It is worth trying for its terrific benefits.
This herbal tree helps in controlling cholesterol levels. It contains antioxidant characteristics. These antioxidant properties of moringa help to relieve stress. Which ultimately reduces the cholesterol level in the human body. An organic compound that is found in the leaves of the moringa plant is known as sterol. This natural formation is beneficial for the ingestion of cholesterol that is available in meals and food.
It is a rich iron plant that is an excellent source of enhancing Hemoglobin levels. By incorporating moringa into your diet, you can uplift your iron production. This iron helps increase red blood cells in the human body. Which ultimately boosts the HB levels. You can enjoy the healthy benefits of this miraculous tree by taking this daily. You can take moringa powder by sprinkling it in smoothies or curd. You can also take it in capsule forms. It serves as a powerhouse of all essential elements.
This ben tree has lactogenic qualities. It helps in improving milk production. It contains minerals, vitamins, and iron that help boost the milk supply. These nutrient ions support lactogen production and offer essential sustenance for both the mother and the baby. Breastfeeding mothers can add these healthy supplements of Ben tree in their diet to improve their calcium deficiency. You can add it to any meal or beverage of your choice.
It is well-known as an anti-cancer factor. Oleifera leaf powder serves as a key factor in the prevention of cancer. It fights against free radical damage that causes cancer. Its antioxidant features protect damaged cells causing chronic health conditions like cancer. This moringa oleifera contains anti-cancer compounds
Refreshing Moringa Drink to Reduce Acidity
Moringa water has medicinal properties. You can make a refreshing moringa infusion to alleviate acidity. Take fresh or preserved moringa extracts and dip those leaves in plain water for a few hours. And you can intake this moringa water anytime. Its alkalizing properties balance pH levels. It might help in relieving acidity. Its anti-inflammatory properties ease bloating and discomfort. Its soothing drink potentially improves the digestive system. Moringa powder is available in tea bags that can reduce acidity and heartburn.
Great for Garnishing
Moringa powder is formed with dried moringa leaves. These Ben tree leaves are aesthetic for garnishing. Its earthy flavor and fresh color enhance the beauty of the meals. Its sparking color adds freshness to any dish. You can sprinkle it on the top of meals or beverages. Its finely chopped leaves brighten the drinks. You can garnish moringa powder on diverse food items like salads, sandwiches, chicken soups, and fries. Add it right before serving the food to maintain its texture. This garnish leaves not only enhance the beauty of foods but also have several health benefits. Enjoy its earthy taste with multiple meals. You can have it as a super nutritious food. The benefits of moringa powder are as many as its leaves on the plant.
Elevate your Favorite Meals with Baked Goodies
Baking dishes with moringa powder adds a nutrient-rich energy to your meal. You can use this organic powder with any dish either sweet or salty. The flexibility of moringa leaves makes it a perfect addition to many recipes. Sprinkle crushed powder of oleifera as a topping for various meals. It will give an extra healthful kick to many dishes. You can also sprinkle it on the dough before baking. Its lively earth color will bloom the visual appearance of the baked cookies and muffins. Mix it well in the dough before baking them. So, it can contribute to a healthy taste in the dish. Feel free to add it to your meals. In the start, you can mix a small amount of moringa leaves powder in your favorite dishes. Apart from aesthetics, this powder has many nutritious qualities that are good for the overall well-being of a human. 
Make a Healthy Moringa Shake
Refreshing moringa shakes offer several health benefits. Moringa shakes are a great source for weight loss. You can prepare a moringa shake with a simple recipe. Take your favorite fruits. Wash them thoroughly and pour them into a blender. Add some water according to the consistency. Prepare a shake and sprinkle some powder of dried moringa leaves as a topping. Mix it well and drink this nutrient-rich shake. These shakes boost the energy level and reduce inflammation. It is like a powerhouse of all healthy vitamins and minerals.

Author Bio: 
I am Zain Sultan, an SEO Expert at Eshi Organics, We are selling
Moringa powder in Pakistan and delivered all over Pakistan.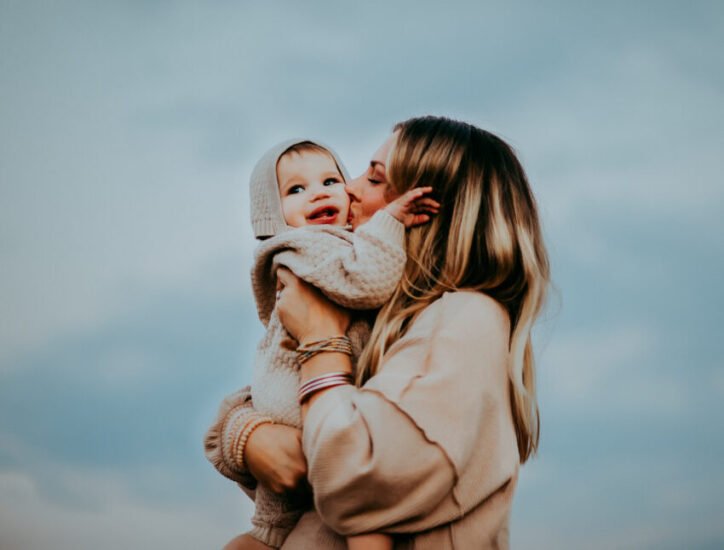 Aimee Garcia is a Marketing Consultant and Technical Writer at DailyTechTime. She has 5+ years of experience in Digital Marketing. She has worked with different IT companies.