Promotional products play a crucial role in modern marketing campaigns. They serve as tangible and memorable reminders of a brand, helping businesses create a lasting impression on their target audience. These products are practical tools for increasing brand visibility, driving customer engagement, and boosting brand loyalty.
 Introduction to custom keychains as a practical promotional tool
Custom keychains are a practical and versatile option among the vast array of promotional products available. Keychains are functional items that people use every day to organize their keys, making them an ideal choice for brand promotion. Custom keychains allow businesses to showcase their logo, slogan, or message while providing a valuable item that recipients can carry wherever they go.
Custom keychains offer several advantages as promotional tools. They are cost-effective and affordable, making them suitable for businesses with varying marketing budgets. Additionally, keychains enjoy high visibility as they are frequently used in various settings, exposing the brand message to a wide audience regularly.
The versatility of custom keychains allows for creative designs and customization options, enabling businesses to tailor their promotional items to their brand identity and target audience. Furthermore, keychains have a long lifespan, ensuring extended brand exposure and increasing the likelihood of brand recall.
Benefits of Custom Keychains as Promotional Products
There are countless benefits of custom keychains as promotional products. Some of them are listed below.
1.      Cost-effectiveness and affordability
One of the primary advantages of using custom keychains as promotional products is their cost-effectiveness and affordability. Producing custom keychains is relatively inexpensive compared to other marketing strategies, such as print or television advertising.
Businesses can order keychains in bulk at affordable prices, allowing them to reach a larger audience without exceeding their marketing budget. This cost-effectiveness makes keychains attractive, especially for small and medium-sized businesses looking to maximize their promotional efforts.
2.      High visibility and frequent use
Custom keychains offer excellent visibility for a brand. As keychains are used daily to hold keys, they become a constant presence in recipients' lives. Whether it's house, car, or office keys, individuals carry their keychains wherever they go. This frequent use ensures that the user and those around them repeatedly see the brand logo or message on the keychain. The high visibility of keychains increases brand exposure and reinforces brand recognition, making them a practical choice for promotional purposes.
3.      Versatility and customization options
Another significant benefit of custom keychains is their versatility and customization options. Keychains come in various styles, materials, and designs, allowing businesses to tailor them to their specific brand image and target audience. Whether a simple plastic keychain or an elegant metal one, the options are virtually limitless.
4.      Longevity and extended brand exposure
Custom keychains offer longevity, ensuring extended brand exposure over time. Unlike certain promotional items that may have a short lifespan, keychains are durable and designed to withstand daily use. Recipients will likely keep and use their keychains for an extended period, increasing the chances of repeated brand exposure.
Target Audience and Objectives
Before implementing custom keychain promotions, it is essential to identify the target audience. Understanding the target audience's demographics, interests, and preferences allows businesses to tailor their keychain designs and messaging to resonate with them effectively.
For example, if the target audience is young professionals, sleek and modern keychain designs may be more appealing. Conversely, keychains with a more playful or practical appeal may be appropriate if the target audience is families.
Setting clear marketing objectives and goals
Setting clear marketing objectives and goals is crucial for the success of any promotional campaign, including custom keychain promotions. Objectives provide direction and define what a business aims to achieve through using keychains as promotional products. These objectives include increasing brand awareness, attracting new customers, driving sales, fostering customer loyalty, or promoting a specific product or service.
By establishing specific and measurable goals, businesses can track the effectiveness of their keychain promotions and make informed decisions to optimize their marketing efforts. Clear objectives also help determine key performance indicators (KPIs) and evaluate the campaign's overall success.
Designing Effective Custom Keychains
When designing custom keychains, choosing the right style and materials that align with the brand image and target audience is essential. Keychain styles can vary from simple and classic to trendy and innovative.
Consider factors such as the brand personality, industry, and preferences of the target audience when selecting a style. Additionally, the choice of materials should be durable and of high quality to ensure longevity and functionality.
Incorporating brand elements and messaging
Custom keychains provide an excellent opportunity to incorporate brand elements and messaging effectively. The brand logo should be prominently displayed on the keychain, ensuring it is easily recognizable and associated with the brand. In addition to the logo, consider incorporating other brand elements such as colours, fonts, and taglines that reinforce brand identity and evoke brand recall.
The messaging on the keychain should be concise, clear, and aligned with the brand's values and objectives. It could be a slogan, a call to action, or a memorable quote that resonates with the target audience.
Enhancing appeal through creativity and uniqueness
To stand out and capture the attention of recipients, custom keychains should be designed with creativity and uniqueness. Think outside the box and explore innovative designs, shapes, and features that make the keychain visually appealing and memorable. This could involve incorporating unique textures, patterns, or even functional elements into the keychain design. Vograce is a great platform from where you can get custom body pillow and custom keychains.
Custom keychains can be enhanced with additional features such as bottle openers, USB drives, or mini tools, making them even more practical and valuable to the recipient. By embracing creativity and uniqueness, custom keychains become desirable and sought-after promotional items that recipients are more likely to keep and use, thus increasing brand exposure and engagement.
Distribution Strategies
To maximize the impact of custom keychain promotions, selecting appropriate venues and events for distribution is crucial. Consider the target audience and their likely presence at specific locations or gatherings.
Utilizing partnerships and collaborations
Partnerships and collaborations can significantly enhance the distribution of custom keychains. Businesses can collaborate with complementary brands or non-competing businesses to expand their reach. For instance, a local coffee shop can collaborate with a bookstore to distribute keychains to customers of both establishments.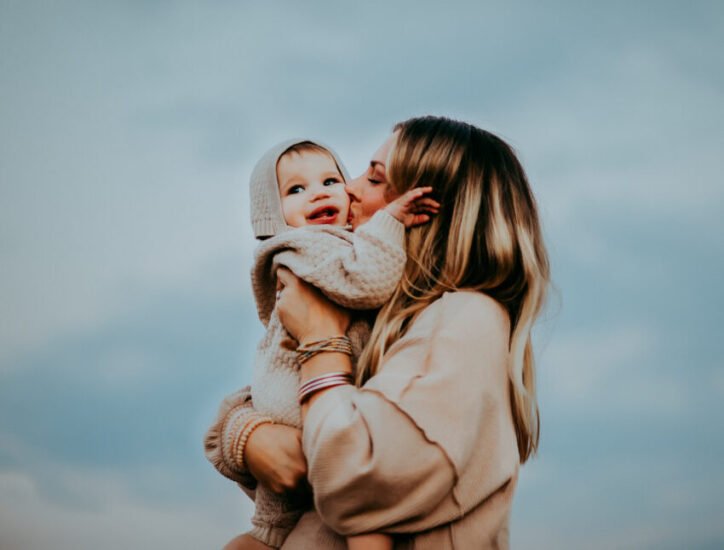 Aimee Garcia is a Marketing Consultant and Technical Writer at DailyTechTime. She has 5+ years of experience in Digital Marketing. She has worked with different IT companies.