Introduction
Recruiting people requires a significant amount of time, and many businesses struggle to find the time to do it properly. Recruitment is also a numbers game: a company may have to go through a large number of applications before finding the ideal individual for the job. That may seem awful and impersonal. Recruitment agencies provide a special purpose. Employers need the proper individuals to apply for their jobs, but they frequently don't have the time to go out and find them. They utilize recruiting agencies to accomplish this so that the company may spend more time interviewing candidates.
Let's suppose you are in Islamabad, we are all aware that the primary goal of recruitment agencies in Islamabad is to assist job searchers in finding new opportunities while assisting employers in finding the ideal candidate for available jobs. In this blog, we will explore the top recruitment agencies in Islamabad. 
Best Recruitment Agencies in Islamabad
Teleport Manpower
Teleport Manpower Consultant is a professional ISO-certified staffing and human resource consulting firm in Pakistan. As a leading recruiter in Pakistan, we assist multinational corporations in sourcing quality labor from Pakistan. You can acquire the ideal guy for the position straight away with our skilled headhunting service. As a result, it may be your dependable recruiting agency in Pakistan for all career levels and sectors.
Al-Hafiz Manpower
AL-Hafiz Enterprises, one of the major personnel recruitment agencies of its kind, was founded in May 1992 by Malik Ghulam Abbas after obtaining an Overseas Employment Promoter License (1279/ RWP) from the Ministry of Labour. AL-Hafiz Enterprises is a for-profit venture. Their services are on the top because of their expertise in this field.
Al Saqib Recruitment
Another reliable name among the top recruitment agencies in Islamabad is Al Saqib Recruitment. Al Saqib Recruitment has been servicing both companies and employees for over 15 years. Over the years, it has built a candidate database that comprises top specialists from practically every industry. However, the firm specializes in filling job openings in information technology, oil and gas, accounting, finance, airline and aviation, construction, dairy, meat, poultry, and engineering. Al Saqib Recruitment offers a large network to help you find jobs in the most promising industries and countries. They provide expert assistance and career counseling in all major cities in Pakistan, including Lahore, Karachi, Rawalpindi, Islamabad, and Peshawar.
Pakistan Recruiting Manpower
Pakistan Recruiting Manpower is one of the leading manpower recruitment firms in Pakistan, providing foreign employment, job consultation, staffing, recruiting, and HR services globally. With a 15-year market history, we are among the leading qualified human resource consultants in Pakistan. Pakistan Recruiting Manpower is proudly affiliated with the Government of Pakistan's Bureau of Emigration and Overseas Employment.
Fulcrum
Fulcrum has a well-known presence in HR outsourcing services such as recruiting, payroll, training and development, and labor and manpower management. Corporate organizations can use their experience for headhunting, hiring competent and talented people, and developing human capital.
It is one of the few top employment firms in Pakistan with over 20 years of business expertise. It boasts an amazing portfolio that includes well-known brands such as Gerrys, Shan, HBL, Unilever, and others.
HR World International
Because of its superior HR knowledge, it is a strong competitor in the list of top 10 recruitment agencies in Islamabad. It has a specialized section to provide high-quality, cost-effective recruitment process outsourcing (RPO) services. HR World International works with businesses of all sizes and types. In addition to recruitment services, the firm offers custom solutions for personnel and payroll management. Companies may use the program to handle timesheets, attendance, leaves, and outside time for their personnel. They assist businesses in getting their positions published in order to discover applicants for any given function.
HR Ways
Finding an IT or IT specialist is difficult among standard hiring procedures. HR Ways, for example, is here to help with a large database of IT aficionados. HR Ways has investigated Pakistan's IT landscape to the point where it can supply professional resources in certain technologies, platforms, and programming languages.
Any software firm searching for young and bright employees should consider using their services. It is run by a strong female staff and is headquartered in Karachi, with operations in key cities around Pakistan, the United States, Canada, the United Arab Emirates, and Saudi Arabia.
Why Should You Hire A Recruitment Agency?
Using a recruitment agency in Islamabad will help you fill your available positions faster. We can locate applicants far more quickly than you can.
Using a recruiting agency improves your chances of meeting high-quality applicants with relevant skills and knowledge in your industry. They have access to a big talent pool that has been pre-screened and referenced. This implies that you will only meet with applicants who have been thoroughly evaluated and interviewed.
Staff at agencies specialize in recruitment for a certain area or vertical. As a consequence, they frequently have a better understanding of technological professions and the abilities required for them. They also have the knowledge to identify transferable talents relevant to your job vacancy that others in your firm might overlook.
The majority of the work a recruiter does occur prior to any prospective pay from our client. No costs will be charged for work completed if no applicant is hired. If an agency is unable to properly assist your company, there is no charge.
When you work with a recruiting firm, you receive access to their knowledge of compensation rates, accessible skill sets, career development expectations, contract support, current hiring challenges, and even market trends in your industry that you would not have known about otherwise.
Conclusion
Recruitment agencies provide a unique function. Employers want qualified candidates to apply for open positions, but they typically lack the time to go out and discover them. They use recruitment services to do this, allowing the organization to spend more time interviewing prospects. In this blog, we have provided the top recruitment agencies in Islamabad. We have also elaborated on why you should hire a recruitment agency. So enjoy your work and take the help of recruitment agencies.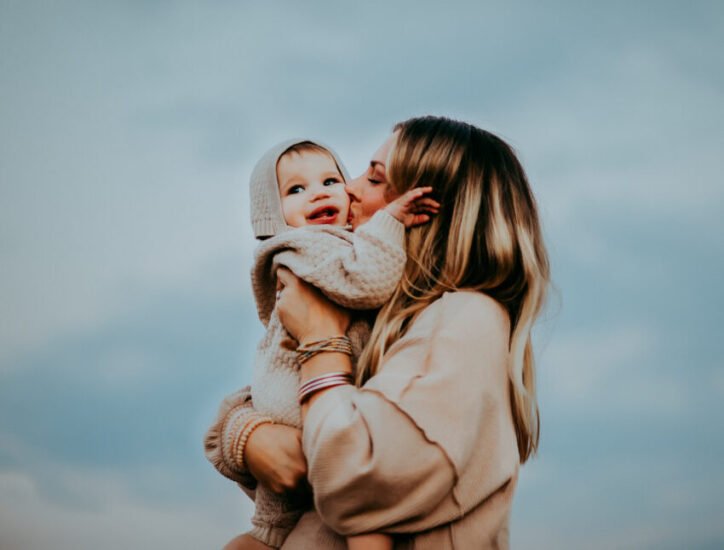 Aimee Garcia is a Marketing Consultant and Technical Writer at DailyTechTime. She has 5+ years of experience in Digital Marketing. She has worked with different IT companies.