The WordPress blog of your website must be responsive to all search engines. If not, there is an immense need of enhancing the blog's SEO. WordPress is truly SEO friendly in every way. It is possible to select from a variety of WordPress plugins for SEO. But using just a few can take any blog to the next echelon. WordPress plugin development helps with website optimization for search engines that again helps businesses with high ranking in search results. Significant business growth is possible with this. Let us learn about few WordPress Plugins For SEO that can help you reach the peak of success.
List of SEO plugins in WordPress
Driving organic traffic is possible by investing in an effective SEO campaign. SEO is a very vast process. Using WordPress is crucial for implementing SEO strategically as WP comes with loads of tools. All that a WordPress website requires is an amazing SEO strategy, quality WP theme, and WordPress plugins for SEO. Implement any strategy seamlessly by taking a tour of the best WP plugins for SEO.
1. HubSpot – Getting hands-on quality SEO is impossible without proper data. This is the space where a business must utilize HubSpot WordPress plugin. This SEO plugin in WP helps in capturing the attention of web visitors with email marketing, live chat, and analytics. The plugin is not a complex one that makes it easier to understand for beginners. Also, one doesn't need to know coding to be able to use the plugin. HubSpot offers built-in analytics as well regarding the marketing performance via dashboards that are simple to read.
2. All in one SEO pack – Website redesigning, localized content, and Google My Business Page optimization are few areas where webmasters experienced SEO challenges. The benefit of WordPress plugins for SEO is that one doesn't require experience for commencing with it. All that is needed is the ability to read and inputting the correct data in the correct fields to be able to use this plugin. There are few inputs where touching anything won't be necessary. Automatic META tags generation, support of Google Analytics, and avoiding duplicate content are the top features of this plugin. To be precise, the All in One SEO pack can offer as little or as much control as required. As one keeps on gaining experience, he/she can take up more accountability with the help of the plugin's advanced features.
3. Yoast SEO – When it comes to WordPress SEO plugin, the one that helps with both site optimization and better content is Yoast SEO. Some of the features that make this plugin a highly sought-after one are technical WP SEO, the functionality of XML Sitemaps, and the tool for page analysis. In context to page analysis, it is vital to move forward only after learning everything. Yoast plugin ensures that users are always on the correct track.
For instance, the plugin carries the ability of scanning pages rapidly for images and this ensures that each page carries an alt tag. The tag will also match with the primary keyword for that particular post. Moreover, the plugin checks the content for the length and verifies the suitability of the Meta description. By this one can easily take a look at the right doings and the wrongdoings. Yoast SEO WordPress is a plugin that offers guidance with every aspect of a website's SEO.
4. Google XML Sitemaps – Indexing the content of any website is very important in the present times. In case it is not indexed, one might need to just sit back and wish that search engines discover the contents without the radar is in the correct direction. Using WordPress plugins for SEO like Google XML Sitemaps can prove to be highly beneficial in these scenarios. This WordPress SEO plugin works by generating a sitemap automatically. This makes indexing very simple for search engines for any blog. The best part about this plugin is that, after sitemap generation, one doesn't need to worry about anything else. The plugin even updates the sitemap after the publishing of every new content piece.
5. MonsterInsight's Google Analytics – One who uses Google Analytics for tracking top visitors and website visitors must not miss out on Google Analytics plugin by MonsterInsights. Some of its best features include:
Internal and outbound link tracking
Google Analytics API utilization for easy installation
Gaining access to an appealing data metric control panel within WP
Access to interest reports and demographics
The capability of utilizing the collective tracking code
6. WordPress plugins for SEO like this benefit the users by letting them review the Analytics data from the WordPress dashboard. There is no need of jumping back & forth between Google Analytics and the website as well. It is always advisable to start with the general settings.
7. WPtouch mobile plugin – In today's time, when the business world is so complex, a mobile-friendly WordPress website is a must. This is because more and more people are now browsing the web through Smartphones. Also, when a website is not mobile-friendly, it will negatively impact search engine rankings. When webmasters find it challenging to upgrade their website on their own, they must take the help of WordPress plugins for SEO like the WPtouch mobile plugin. This plugin helps in involuntarily adding a stylish and simple mobile theme for the mobile visitors to the WP website.
After the installation of this plugin, one can utilize the administration panel for customizing the mobile appearance of the blog. The best part about the plugin is that there is no need of altering the code for bringing the key changes. This plugin is somehow not linked to the desktop theme because non-mobile visitors can also witness this.
Final Say
Now with all these WordPress plugins for SEO, it is clear how these plugins can prove to be fruitful for all SEO campaigns. Starting from automating integrated email marketing, adding live chat, adding contact forms to crafting membership areas, the benefits of WP plugins are just too many. WordPress plugins are the best way of improving the functionality of a website. Availing WordPress plugin development services can help one in adding customized functionality to a website that might not be accessible in the existing plugins. To avail of services, get in touch with us today.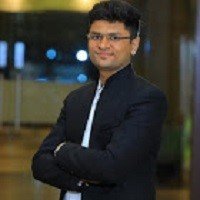 Manan Ghadawala is the founder of 21Twelve Interactive which is one of the best mobile app development company in India and the USA. He is an idealistic leader with a lively management style and thrives raising the company's growth with his talents. He is an astounding business professional with astonishing knowledge and applies artful tactics to reach those imaginary skies for his clients. His company is also recognized by the Top Mobile App Development Companies. Follow him on Twitter | Facebook | LinkedIn