Investing can be a frightening and perplexing task. From understanding the stock chart, investing in the best stock charting software for your trades, and making profits. All these can be challenging, especially for beginners.
Stock charting software is for investors and traders alike. They can use it to assess a stock's past performance and forecast its future trend. Stock trading is complex, so having the appropriate resources to assist you in navigating the markets is essential. Particularly, good charting software is the most crucial tool you need.
This comprehensive guide will cover ways to boost your trading profits and enhance your trading techniques by using the capabilities of stock charting tools.
What Is A Stock Charting?
Stock charting is used to analyze and display data from the stock market. It enables traders and investors to monitor market movements, analyze patterns, and make wise trading choices.
You can monitor your company's stock performance over time with stock charts. The same can assist investors in deciding whether to buy or sell a particular stock. Stock charts include the stock's price, volume, moving averages, data points, technical indicators, and support and resistance levels.
What Is Stock Charting Software and Why Consider It?
Stock traders use stock charting software to analyze market trends and spot patterns. The software generates chart patterns from previous market data that can be used to forecast future business market movements.
Additionally, it is used to swiftly locate entry and departure points and regions of support and resistance. Software for stock charting comes in various forms, including those for;
Technical analysis,
Fundamental analysis,
Trading indicators, and
Price action analysis.
This trading software for stocks gives priceless market information. It also offers some trading platform software like technical indicators. Hence, Employing them while trading, in addition to other approaches and techniques, is best. With charting software, users can choose the type of chart they see, including candlestick, line, and bar charts.
So, why consider stock charting software?
As an active Trading Pro, the best stock charting software can provide valuable insights and analysis. Here are some of its advantages;
Enables users to alter how their chart is displayed.
Provides analytical and technical indicators.
Enables users to identify trends and forecast stock performance in the future.
It can be used to monitor and evaluate the progress of several stocks.
Engages automated trading systems that help save labor and time.
Aids in the discovery of trading opportunities.
Features Of A Reliable Charting Software
There are several features of reliable charting software that we will explore. Note that if these features are not in a charting software you want to invest in, you should reconsider your decision.
These features include:
One of the critical characteristics of stock charting software is the capability to alter the way the data is shown on the charts to best suit the user's trading preferences.
Users can select from various chart types, including:
Line
Bar
Candlestick charts.
They can also alter the periods, technical indicators, and overlays used in the charts.
Stock charting software offers several technical indicators, including Bollinger Bands and the Relative Strength Index (RSI). These indicators assist traders in analyzing the volume and price movement of the following:
Stock to spot patterns
Resistance and support levels
Future trading opportunities.
Most stock charting software offers real-time market data to assist traders in making prompt and educated decisions. Day traders would benefit from this feature since they require current data to make split-second choices.
Using stock charting software, traders can examine the performance of their trading plans using previous data. Before implementing a trading strategy in real-time trading, it is helpful to use this function to examine how it would have fared in the past and to detect any problems.
Numerous stock charting software platforms offer real-time news and notifications that could affect stock prices. This tool can assist traders stay alert to recent market developments, and modify their trading tactics as necessary.
Common Types of Stock Charting Software
Here are the common types of stock charting software. Depending on your trading analysis requirements, you can choose any of the options best suited below.
Real-Time Charting Software
Real-Time charting software enables investors to decide based on the most recent information by providing the newest market data. Real-time charting software frequently incorporates a variety of charts and indicators.
Market Profile Charting Software
Market profile charting software is created to assist investors in recognizing prospective trading opportunities and visualizing market trends. This kind of software often develops a stock market portfolio using volume, price, and time data. It gives traders an advantage by giving them a readily interpreted review of market behavior.
Technical Analysis Charting Software
Using technical analysis charting software, investors may see trends in stock prices and choose the correct times to purchase and sell. It often incorporates a range of technical tools and indicators. This includes support for:
Margin trading
Portfolio management
Trading options.
Fundamental Analysis Charting Software
This charting software allows investors to assess a company's financial performance. It offers calculated values derived from basic financial accounts like:
Financial statements
Cash flow statements
Real-time pricing data.
Traders can quickly identify long-term trends and market dynamics using fundamental analysis charting software to make wise investment selections.
5 Tips To Get The Best Stock charting software
Choosing the best stock charting software for your needs can be overwhelming, with many available alternatives. Hence, below are 5 hints to assist you in choosing the best software for your investment objectives. These will enable you to make an informed choice, from considering your technical analysis requirements to weighing price possibilities.
Research Your Software Options
There are numerous stock charting software choices, each with unique features and functionalities. Spend time exploring and contrasting several software alternatives to see which best suits your requirements.
Look For An Intuitive User Interface
A decent stock charting program should have a simple user interface to use and configure. Look for software that has a user-friendly interface.
Check Its Compatibility
Ensure that the stock charting program is compatible with your computer or mobile device, and with the brokerage company or trading platform you use.
Pick a Software With a Valid Technical Indicator
Look for stock charting software that offers various technical indicators to help you assess market patterns and make wise trading decisions.
Check Reviews And Ratings
To obtain a sense of the software's effectiveness and user satisfaction, check reviews and ratings from other traders and investors before selecting a stock charting program.
Conclusion
Stock charting software can be a priceless tool for investors of any skill level who want to exploit the market's strength. You can use charts to identify trends and capitalize on these market movements to find more significant profit and success.
Additionally, it can help predict future trends and offer insightful information about industry patterns. Therefore, finding the best charting software to meet your financial goals is essential. Nevertheless, as with any investing tool, it's crucial to stay knowledgeable, act current with fashion, and always exercise caution.
FAQS
What Charts Are Used By Experienced Traders?
Most skilled traders prefer to use candlesticks when trading. A candlestick is a type of chart pattern with clear high, low, and open values.
What Is The Ideal Timeframe for Day Trading?
Day traders use a short-term strategy, most opting for hours between 15 minutes and four hours.
What Is The Ideal Chart for Trending Data?
The ideal method is a line chart. Line charts are frequently chosen by data analysts above other graphs. This is due to the fact that line charts highlight variable differences. By displaying highs and lows, they may compare data and demonstrate trends.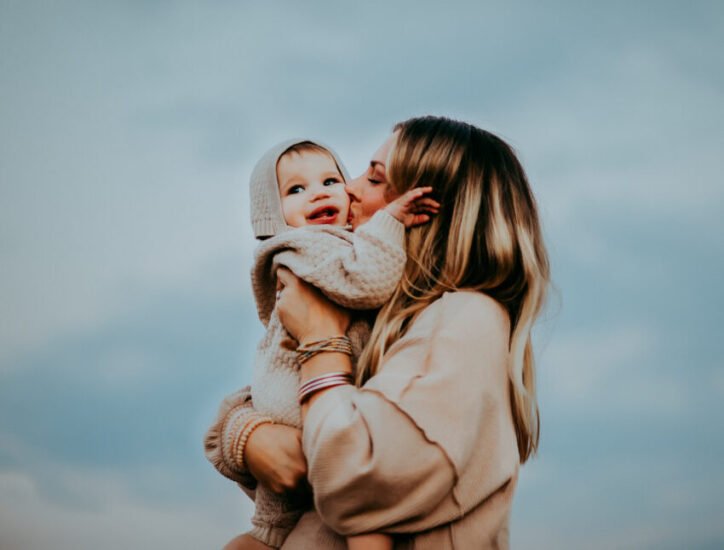 Aimee Garcia is a Marketing Consultant and Technical Writer at DailyTechTime. She has 5+ years of experience in Digital Marketing. She has worked with different IT companies.