Testing software is an essential process but it is very complicated as well. The trick of testing lies in the boundaries of precision and time.
It requires a lot of testing and endeavors in order to conduct a proper testing module against a very complicated application.
Not only that it requires a huge amount of time, but at the same time it requires precision for each test that is conducted because if one bug goes undetected it means huge amounts of loss, both financially and brand reputation for the respective company. Given the fact that the USA is a bustling economy, also it has the busiest cities in the world, it becomes a bit difficult taking the effort for testing services and giving the required time. This is why having some companies outsourcing the QA Software testing is one of the best things that you can do.
There are some top software testing companies that take the slice of ease that we usually get when outsourcing testing services.
According to Forester, 17% of the US organizations are looking for QA companies whereas 16% of the US organizations outsource the Quality Assurance testing.
Common myths of outsourcing QA services.
There are quite a few myths that have in the QA services world that have surrounded software testing companies in regard to outsourcing their testing services. Some of them are:
Expensive
Delays
Communication gap
But in contrast to the common myths mentioned above, outsourcing quality assurance services to a company might just be the right thing to do for your company.
Not only that it saves you a lot of effort and time that you would require to put tens of testers for the process, but it would also save you a lot of money that would go to waste. In addition to that, most of the companies have 24/7 availability and they have no geographical boundaries. But moreover, and most importantly it just saves you considerable time, effort, and money.
There are thousands of software testing companies in the market, and before choosing which one you will believe most to outsource the services, you should research the industry. Here we are listing some of the top software testing companies you can consider hiring.
Located in New York, QA Mentor is an award-winning, CMM Level 3 appraised, ISO certified global independent software testing organization which offers very economical testing services for any budget. They offer more than 30 quality assurance testing services covering 15 different industries. More than 300 certified QA Professionals are supporting 420 clients from 28 countries in 5 different shifts covering all time zones and overlapping hours.
From compatibility testing with their own lab consisting of 400 devices to their own developed test management platform and metrics KPIs tools, security, automation, and performance testing, 7 proprietary methodologies and 8 automation framework QA Mentor covers all angles of software testing domain and being listed as the best Software Quality Assurance Company.
Testmatick is an independent testing agency with over 10 years of experience that provides software QA and testing services to global customers.
QA engineers work closely with a customer's development team to ensure a close-knit team. Their strong quality assurance team can start testing your project of any complexity within 24 hours.
Reliability, efficiency, and expertise are the core principles of Testmatick QA and testing services. Testmatick team pays close attention to the privacy and security of customer data storage and all intellectual property. Testmatick runs manual & automated testing for web and mobile projects and has deep expertise in various spheres: finance, banking, e-commerce, education, healthcare, entertainment, telecom, travel, aviation, natural resources, and others.
The company was founded in 2009 and headquartered in New York, USA.
ScienceSoft is a US-headquartered software testing company with 33 years of experience. ScienceSoft believes in the power of close and transparent collaboration with clients to achieve testing goals in a quality manner and with optimized resources. Being well-versed in Agile methodologies, ScienceSoft's testing experts align the testing activities with the development process keeping up with frequent releases and adapting to the changing project goals.
To measure and continuously improve the effectiveness of the testing process, ScienceSoft builds the testing process on a defined set of KPIs and provides regular testing results reports in accordance with ISO/IEC/IEEE 29119-3:2013. ScienceSoft has designed a proprietary Integrated Manual and Automated approach that helps reduce testing costs and ensure zero severe software defects in production.
So far, ScienceSoft has successfully tested software for 730+ customers from 30+ industries, including healthcare, manufacturing, finance, retail, and telecommunications. The company has ISTQB-certified test experts on board and help customers validate software by providing functional (including regression), component and system integration testing, performance, security and compliance testing.
Being by ISO 9001 and ISO 27001 certified, ScienceSoft delivers quality testing services, meets customers' budget and time expectations and ensures the security of the customers' data.
With headquarters in Uruguay and presence in the US, QAlified offers QA and Testing Services for companies worldwide:
Application testing, to identify problems in the development of software and integration with other systems.
Test automation, in order to achieve a higher efficiency in the continuous release of new versions.
Performance testing, to evaluate response times and identify bottlenecks through load and stress testing.
They provide services, coaching, and training for enterprises that need help introducing automated testing. They are experts in using Selenium, Playwright, Cypress and Katalon Studio.
It is an ISO-9001 certified company and an ISTQB Gold partner.
HikeQA is an independent Quality Assurance company delivering robust QA and testing solutions for software and mobile applications. Our team consists of hardworking professionals with innovative and strategic minds, dedicated to developing and delivering bug-free and functional software. We offer a range of services, including Mobile Application Testing, Automated Testing, Manual Testing, Functional Testing, Performance Testing, Regression Testing, Quality Assurance Outsourcing, Security Testing, and Backend Testing. With years of experience, we provide comprehensive testing solutions to ensure the quality and reliability of your software
6. Impact QA
ImpactQA is one of the leading Software Testing and Quality Assurance Consultant organizations. New York is where they are located but they have activities in other countries, such as Munich, Dallas, London, and New Delhi. They have extended their business across testing spaces in Mobile testing, cloud testing, IoT Testing, Performance Testing. They have recruited some of the best QA engineers and QA tools.
The main motive of the company is to build a community with top-tier and secured practices and algorithms to come up with a detailed analysis of the user's application, no matter if its web, and then produce an accurate report after going through all the test cases. They are proficient in making up 250+ clients working well with detailed analysis and making the customers well satisfied with the company.
Also Read: Top Mobile App Testing Companies
7. DeviQA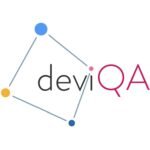 DeviQA is a pioneer in QA Services and in Software testing. They propose a significant level of insurance for you or your customer. They offer their Automated testing services for Web Applications, Mobile Applications, Full Cycle Testing, etc.
The main motive of the company is to endorse the users with a highly reliable result based on their provided applications so that the outcome can be amazing and impressive. They can perform Automated Testing, with 10+ years of experience having 300+ happy clients, who had a well satisfying experience with the company overall.
8. Quality Logic
Next, we have another international QA testing company, with approx 200+ employees creating a general revenue of 10M yearly, which is a benchmark within themselves.
This company is reliable in creating a mobile application with automated testing, API testing, Big Data Analysis, and Telemetry with flexible service models, on-shore supports for the clients, and ongoing ROI to potentially grow the business.
9. Testing Xperts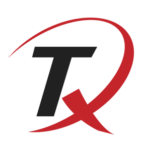 You can even predict from the name of the company how well they are working and its, of course, a Mechanicsburg, US-based one, with 5000 employees, and creating 25 Million yearly.
They are having functional, and non-functional testing advisory, with proper consulting with some specialized testing services, like Data Migration over the Mobile Application testing, which is well satisfactory for the clients who are from the banking, financial services, insurance, and retail marketing industry.
The main verdict of the company is to produce flexible solutions to the issues of the users, with perfect results keeping the customer's project aligned with the desired time, and of course, they're an ISO-certified company, with no ambiguities involved within the working plan.
10. Apphawks
A European Company, with 10+ employees having a flexible target for each year to stay in context, and come with detailed analysis over the client's projects, based from Auction Online Scandinavia, Simple Auction Site, VMS Software Solution, and Collectors with having professionals who are experts in e-commerce testing, agile methodology, long-term contacts to maintain trust, and dedicated QA workers located within the Poland region.
11. Bugraptors
Bugraptors is considered the leading software quality assurance company within India, working proficiently in the US region. Meanwhile, they're offering the best range of QA services under the four categories, like Specialized QA services, Test Advisory Services, Standardized QA Services, and Next-generation testing solutions with AI, and Machine Learning concepts induced with Data Analytics to come up with a detailed report and maintain the trust of the users.
Right now, havehey are having a pool of 200+ ISTQB certified testers, who have relevant experience within the field, and BugRaptors has been serving foreign clients with multiple industries with proficiency and timely delivery reports.
12. Indium Software
A global leader and winner in the QA industry is Indium Software, working proficiently for more than two decades. Isn't this approach amazing? Of course, this is, as they are offering a wide range of software testing services for the next-generation AI and Machine Learning application with excellence and more than 500+ clients within the past 20 years. It's a great benchmark on its own, and of course, they have people with expertise in SME and QA techniques to never make the customers down with the results.
13. QA Source
It's a California-based company with a five million-plus target achieved every year, with automated testing, API testing, functional testing, mobile testing, salesforce testing, DevOps services, and dedicated testing teams.
It provides a testing solution as per customer's needs and customizable pricing plans and aims to offer quality works with the hybrid onsite and offshore models.
14. QualiTest
It's a well known Quality Assurance Company, a Fairfield, CT creating revenue of 80 million dollars, and having an employee ratio of 5000+ with a proper quotation sent within the deal placed.
They have professionals, who are proficient in cyber testing, managed testing services, DevOps testing, and, other AI testing services. They are operational with Microsft as a client, Fujifilm, Multiplan, Avaya, Stratu Technologies, with a wide range of positive feedbacks due to projects.
15. Global App Testing
Global App Testing is an England-based company with a 2 Million plus target achieved from the users, having 200+ employees involved within the activity, and turning the users' experience amazing. The clients have three packages like $2900 for the starter, $5200 for the scale, and $15840 for the enterprise package.
The company's core services include Research-based testing, Mobile Application Testing, and crowd-sourcing with QA testing with having clients Evernote, Craigslist, Depop, Facebook, Instagram, WhatsApp, Microsoft, Livesafe, and Spotify. They have a specialty in mobile application and crowdsourcing testing, with over 6900 applications tested making it the fastest-growing company
16. Testlio
Testlio is a clustered company with employees being available in Austin, the Bay Area, and Estonia has a huge benchmark of 20 Million, with 100+ employees being appointed and working actively to maintain a huge standard, within the market.
They have dedicated clients, Amazon, American Express, CBS, Hotels.com, Microsoft, the NBA, with a mission of targetting top-quality testers worldwide, where only 3% were accepted within the network, offering a wide range of manageable testing options made available for their users.
17. iBeta
iBeta is a US-based company, which is known for Quality Assurance services being provided to the users, since 1999. The customers range from Fortune 500 companies to small startups and are located within the world. The company is fully equipped with 40,000 sq ft in Denver, Colorado creating a total revenue of 5 million to 10 million having an employee ranging from 200 employees.
The core services of iBeta includes, Manual testing, Automated testing, Load testing, Performance testing, Mobile testing, Web testing, Accessibility testing, and E-commerce testing to create an overall quality assurance feasibility.
18. Xbosoft
Xbosoft is a Virginia 200 employees, with core services QA Consulting, software Testing, Web Application Testing, Mobile Application Testing, API Testing taking best advice on best practices, to implementing improvements, followed by the flawless executions, and creating great throughput results for the customers.
19. ScienceSoft
Sciencesoft is a 31 years old company, established with best practices, and standards being followed with 300+ web forms, 500+ workflows, within optimal testing budgets within the time. The delivery time of the projects is as per the given time to the client.
20. BugEspy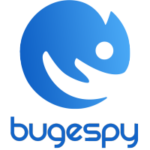 BugEspy is offering a wide tange of Quality Assurance services, to the users delivering the best cost-effective services, within US and creating 100 Million in revenue per year. They follow the best QA techniques, excluding Manual testing to ensure that users are having the best outcome and would enjoy having the best QA testing company as their service providers.

21. Mindful QA
Mindful QA gives automated, manual, performance, and API testing services and QA counseling for sites Android and iOS applications. Their service is valued directly in hourly rates, which is the best part so you pay for exactly what you need. Also, they have been included in "Best QA Testing Apps".
They have multiple categories placed within their testing phase, from Manual Testing, Automated to Performance API testing covering a huge market value and making the user's experience amazing so they can come up with a reliable application with all the bugs and issues resolved.
22. Abstracta
It's a software quality assurance company based in US, with 115 employees having core services as software testing, test automation, performance testing, accessibility testing, mobile testing, tool development, and crowdsourcing testing management with over prominent clients worldwide with positive results.
23. Testring Technologies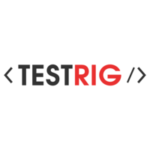 Testring Technologies does offer all kings of programming, QA Consulting and Testing Administration. They offer professional and profound excellence in all sorts of Application Tastings, such as: mobile testing, Web Application testing and also automation testing. No matter if you're an established organization or even a startup, they will assist you with conveying your vision to clients.
24. Kualitatem
Kualitatem is an award-winning Software Quality Assurance and Information Security company that employs dedicated QA and uses model tools and updated technology to secure your business from all aspects. We offer a wide range of testing services in Information Technology, Advisory, and Auditing. Kualitatem is ISO 9001:2015, and ISO 27001:2013 certified company and a Gartner recognized brand with a range of clients from large enterprises, government advisories to SME businesses. And we excel in security, performance, usability, automation, cross-platform compatibility, and functional testing services.
It's a Lahore-based company, which will simply perform the top-tier quality assurance services over the application. Moreover, Kualitatem is known best in the town for having professionals who have the expertise and professionalism in application software testing and coming up with a detailed and accurate file report in the end.
Wrapping Up
And that's all for the day, and I hope you're going to enjoy reading this amazing article, with the best QA service providers within the market, and making the experience of the users amazing with less issues concerned with the working plan, and coming up with an accurate report as per the user's requirement.
I hope you all enjoyed reading this article and will add some valuable feedbacks within the article, so we can come up with a similar topic next time!
Dakota Harley is a digital marketing executive at VPNJunkie, with 2+ years of excellence within this industry, with a positive motive of getting organic traffic over the platform using Seo-friendly practices.