If you're a newbie interior designer, you will probably consider creativity your best asset. Of course, it can set you apart in the competitive landscape. But did you know that technology can be a game-changing asset to your business? Yes, it can be a key differentiator for design agencies looking to make the most of the market opportunities.
The interior design industry is booming, with the global market size clocking USD 130.85 billion in 2020. That's huge, and it's a reason good enough to invest in innovation and become a market leader. Missing out on the latest tech tools and trends means you may lose the opportunity to grow your business.
So how can you make your design agency tech-savvy? Here are some tips on maximizing technology to take your business to the next level. Let's dive in, boss!
Invest in a good website
Well, this is the best place to start because no business can thrive without a robust online presence. So investing in a high-quality website is essential as it is like your online storefront.
Potential clients will visit it first to check your services and expertise. And it's where they check your design portfolio, so make sure you have the best ones for them to see.
Also, highlight your unique selling points, such as your experience, versatility, and specialized skills. That's the best tech investment to build your reputation, right?
Get savvy with social media
A great-looking website is a valuable asset for your interior design business. But you cannot deny the value of social media promotions when it comes to spreading the word.
Instagram and Pinterest are the go-to platforms for creative agencies looking to showcase their work. Add Facebook and Twitter to the mix to create a winning recipe. Use these platforms to connect with potential clients, showcase your latest projects, and build your brand.
And social media enables you to check the industry trends and embrace them sooner than later. Remember to build a following with a robust social media strategy.
Embrace the latest tech tools
Going high-tech is about embracing the latest tech tools to enhance your designs and ease your work. For example, you need not carry your measuring tapes to sites every time you drop in for a visit. An online inch ruler is a perfect solution, as you can rely on it to take measurements with your mobile device.
No more cumbersome equipment and tiring measurements because this tool does all the work in a few clicks. Embracing 3D modeling software for drawing floor plans is also a smart move.
It enables you to create detailed 3D models of your designs to help your clients get a better understanding of what their space will finally look like. And it ensures efficiency and minimizes changes and reworks down the road.
Consider virtual reality
Do you want to take your design process a notch higher? Think beyond the basics and empower your business with VR tech. Integrating virtual reality (VR) into it is the best option. With VR tech, your clients can walk through their space and experience it as if it was ready.
You can be more confident about a design in the first place. Getting approval from the client is even better, and you can do it all with VR tech.
It helps designers and clients visualize the design so that they can give feedback for a design that matches their vision perfectly. Just imagine how you can impress them with a high-end tech solution!
Switch to automation
Automation is a norm in all industries, and interior design is no exception. From saving time to reducing common errors and improving your efficiency, it serves immense benefits to designers. Not to mention, it lowers the burden of your team and enables them to focus on profit-generating tasks instead of repetitive ones.
For example, you can leverage project management tools to ease the workflow and stay on top of deadlines. Chatbots or AI assistants can help you handle routine tasks such as answering client inquiries or scheduling appointments.
Besides saving time and effort, these tools improve the client experience. It translates into client retention and loyalty in the long run.
Use cloud-based tools
Another innovation to take your interior design business to the next level is cloud-based tools. With these tools, your team members can work from anywhere and collaborate with co-workers and clients in real time.
It's great because remote work is the new normal in the interior design and construction segment. For example, your employees can use tools such as Google Drive to store and share files and designs securely. All team members can collaborate on designs and features even from remote locations.
And you can host virtual meetings, share your screen, and collaborate on design ideas with your clients, regardless of their locations. Isn't it a great way to enhance their experience?
Technology can set your interior design business apart as it gives your creativity an extra edge. What else could you want to step up client experience and profits in the long run? All you've got to do is pick the right tools and the latest trends before the others to stay a step ahead. The best part is that you need not spend a fortune on innovation because even the simplest tools can give you a head start. Try these ideas to become a leader in your market. All the best!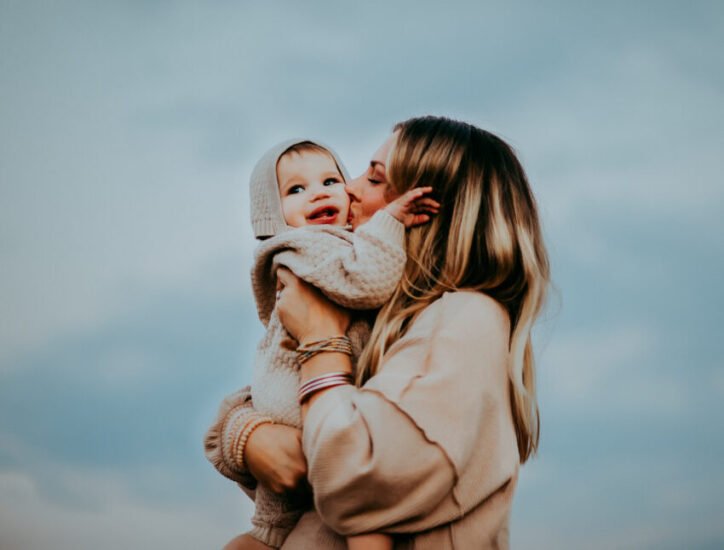 Aimee Garcia is a Marketing Consultant and Technical Writer at DailyTechTime. She has 5+ years of experience in Digital Marketing. She has worked with different IT companies.