The business world has incorporated a lot of artificial intelligence-enabled products. All things considered, owing to technology giants like Google, Facebook, Amazon, and Netflix, the general public has been interacting with AI for the better part of a decade. 
The market for baby products is only one of the many fields and facets of our lives that artificial intelligence (AI) is quickly changing. In order to increase the safety and well-being of babies and their parents, AI technology is being incorporated into baby items such as baby monitors, toys, smart cribs, sleep trackers, and strollers.
By giving parents access to previously unobtainable insights and information, the application of AI to baby items has altered the way parents care for their newborns.
Smart toys with AI capabilities are widely available and obstruct children's most well-known social situations. For instance, the Market Research Future organization predicts that by 2030, the global market share of these toys will increase by 26% and reach 107.02 billion USD.
The Impact of AI and Machine Learning
Understanding how this technology will affect the market for baby products and how it can assist parents in giving their children the most excellent care is crucial, given the rapid advancement of this field of study. Al-enabled baby products impact both the child and parents in the following ways.
AI-Enabled Baby Monitor
Companies that make baby monitors are introducing artificial intelligence into the home nursery. They claim that monitoring software that records infants' faces, sounds, and movements may prevent harm or death to young children.
When the camera systems notice crying, vomiting, or other distressing indications in the babies, they send notifications to the parents. The firms reassure parents that the devices offer an essential safety net for their children's health, asserting that they can spot symptoms of the worst-case scenarios for parents, including asphyxia and sudden infant death syndrome.
The always-on cameras, microphones, thermometers, motion sensors, and speakers are connected to the Internet so that users may communicate with their infants from a distance. Internal computers use AI methods like "computer vision" to process the sounds, sights, and motion occurring in and around a baby's crib in real time.
The monitor goes further by sending notifications when it detects a baby is screaming or has covered their face using facial-analysis algorithms. The systems are also built to automatically capture photographs, such as those of smiling babies, which are later kept for a long time on server space.
Although there are controversies over privacy regarding the face analysis technique integrated into the monitor, your data will be exposed to cybersecurity. But some parents said they would instead prioritize the baby's safety over privacy; also, the baby's face will change over time.
AI-Baby monitors can be purchased through many online baby shops. Consider choosing a product with functions that suit your preferences.
AI-Baby Stroller
Intelligent baby strollers have slowly gained market traction in recent years. The baby stroller's innovative features include one-button opening and automatic folding, an integrated motor for automatic power generation, a body lighting system, and an LCD instrument panel.
There are models available with sophisticated pressure sensors and a clever APP that can track the condition of the child and alert the parent whenever necessary.
Some features also include the ability to regulate the temperature in the baby basket, a bottle warmer, an automatic rocking chair, automatic folding, music playback, an electronic lock, an anti-theft sensor, and three different telescopic covers.
The impact of the stroller's diverse functionality has made it safer for the baby and more convenient to operate for parents. The innovators are working on new directions for baby strollers, including new components, designs, features, artificial intelligence technologies, and reusing the stroller.
Machine Learning on Smart Toys 
Some intelligent toys know the child that is their owner. When thoughtfully developed, smart toys have a significant positive impact on a child's development, according to the World Economic Forum's Generation AI Initiative.
The smart baby toys use AI abilities featured in the toy to respond to the baby. It responds to their movements and sounds and adjusts their play patterns based on the baby's responses.
The non-transparent methods by which some smart toys transmit data for algorithmic analysis with other AI-enabled gadgets, for example, through Bluetooth, show how lax cyber security measures can violate children's privacy and their safety. Smart toys have a variety of effects.
Smart toys can increase kids' exposure to internet safety issues, such as "content risks" (exposure to harmful or unsuitable material). Innovative toy manufacturers have included parental control features to reduce the negative impact. Parents have access to all recorded data and have the ability to erase any information.
AI-enabled toys frequently impact the parenting of the youngest generation through their expanding engagement with children, transferability across settings, connectedness to other AI-enabled products, and how children unintentionally become entangled with them.
Smart Crib 
The smart crib has an AI that detects when your baby is awake and gently rocks the baby back to sleep.
The crib has an app that allows it to link to the parent's smartphone. The crib tracks how long the baby has slept. The sleep sensor uses signs such as respiratory rates and movement to communicate when the baby is restless or has woken up.
While shielding the infant from direct exposure, the walls of the smart crib allow light to pass through. The crib's bridge, which joins the two walls, has a built-in baby-monitoring camera.
The most enticing aspect of the smart crib's rocking motion is that it allows new parents to get a few more priceless hours of sleep while the crib takes care of soothing their infant back to sleep.
It indicates the amount of rocking necessary. There is also a variety of music available to calm the infant.
Final thought
Understandably, machine learning has begun to acquire popularity in baby products and the baby store market around the globe. This results from the widespread acceptance of these AI capabilities among the general public.
Artificial intelligence (AI) has greatly impacted the baby products business. It has sparked the creation of cutting-edge technologies that use AI algorithms to keep an eye on, track, and communicate with infants in novel ways. These technologies can give parents real-time feedback and insights on a baby's needs and behavior, improving the care they provide.
AI has the potential to improve the lives of infants and their caregivers, despite concerns about privacy and security risks associated with collecting sensitive information.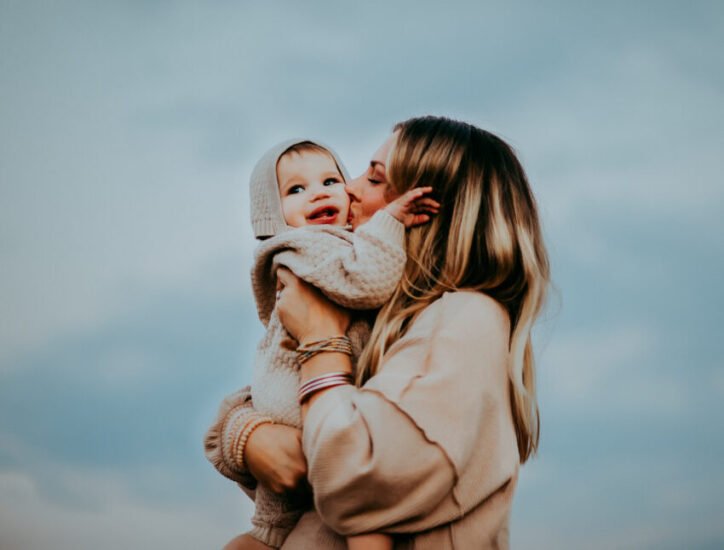 Aimee Garcia is a Marketing Consultant and Technical Writer at DailyTechTime. She has 5+ years of experience in Digital Marketing. She has worked with different IT companies.