Laptops are quickly becoming an essential tool in early childhood education, unleashing the power of creativity and enhancing learning. Through their use, young learners can broaden their knowledge of various disciplines, delve into coding and robotics, and experience cutting-edge technologies which bolster confidence and promote problem-solving abilities. 
Armed with laptops, children can access educational content from the internet and collaborate effectively with peers – giving them a strong foundation for future success. By exposing kids to technology and engaging them in stimulating activities from an early age, these devices set them up for long-term success.
In this post, we will explore the reasons why kids laptops are important in early childhood education and the various learning activities that can be done on them. Ready to learn more? Let's jump in!
The Big Role of Kindergarten Laptops
Kindergarten laptops play a special part in helping young kids learn and grow. These devices offer a unique learning experience tailored for little learners. Let's dive deeper into what makes these laptops so important for their education:
Super Fun E-learning for Kindergarteners
One of the best things about kids laptops is that they help children learn in a fun and interesting way. Using laptops or learning tablets for kindergarten can help them have an even better learning experience. When learning is enjoyable, kids are more likely to stay interested and look forward to school.
Helping Kids Learn Important Skills
Kindergarten laptops undeniably act as powerful teaching tools, introducing kids to essential skills such as computer literacy and problem-solving that will serve them now and into their adult years. Providing this foundation of learning at an early age opens the gates to numerous opportunities for growth and success.
Teaching Kids About Technology in a Safe Way
Laptops and tablets for kindergarten students are designed to be safe and age-appropriate, so kids can learn how to use computers and other digital tools without any worries. This prepares them to use technology confidently and responsibly as they grow older.
Kids laptops can spark creativity and self-expression in young learners. Kindergarten students can explore their interests, create art, and express themselves through various digital tools. This encourages them to think outside the box and develop their unique talents.
Picking the Best Laptop or Tablets for Kindergarten Students
When searching for the perfect laptop for kids aged 6-12, a 2-in-1 kids computer is an ideal pick. Combining the features of both a laptop and a tablet, these systems are simple to use and perfectly tailored to meet the needs of children. For an engaging experience, make sure to opt for one today!
Let's look at some of the most important features of a kid-friendly laptop:
Durability: Kids laptops are tough, so they can handle a few bumps and drops. This means parents don't have to worry as much about their little ones accidentally breaking their laptops.
Age-Appropriate Content: These laptops come with games, apps, and websites that are perfect for kids. The content is fun, educational, and safe, making sure young learners have a great time while learning.
Parental Controls: Kids laptops often have built-in parental controls. This means parents can monitor what their kids are doing and ensure they only access safe and suitable content.
Laptops for kids are specially designed to cater to the unique needs of young learners. They are child-friendly, with sturdy designs and preloaded educational apps to create a fun experience. Now that you know the important features of a kindergarten laptops. Here are four reasons why kids laptops are important in early childhood education.
Providing Fun Learning Apps for Kindergarten Students
There are so many cool computer activities for kindergarten kids! Kindergarten is an awesome time to explore lots of cool computer activities that make learning a blast! Let's check out some of the fun lessons and activities that kindergarten can enjoy on their kids laptops:
Fun Math Activities for Kindergarten
Fun math activities for kindergarten online and apps can turn to learn math into an awesome adventure! Let's check out some cool math activities that kindergarten kids can enjoy on their laptops:
There are many exciting games that can help kids practice their counting skills. These games often involve colorful objects, catchy tunes, and fun animations.
Fun Addition and Subtraction
Adding and subtracting can be way more enjoyable with interactive games and apps. Kids can practice these skills through fun puzzles, challenges, and stories that make math more exciting and accessible on their kids laptops.
Shape and Pattern Adventures
Kids can also explore shapes and patterns through awesome computer activities. They can play games that involve matching, sorting, and creating shapes and patterns. This helps kids develop important spatial and problem-solving skills.
Kids laptops allow kindergarten students to learn about measuring and comparing through interactive math activities. They can use virtual rulers, scales, and other tools to compare lengths, weights, and sizes in a fun way.
Offering Awesome Kindergarten Computer Games
There are a lot of fun games for kindergarten online! These games are designed to help them learn important skills while having a super fun time. Let's explore some of the neat computer games they can enjoy on their kids laptops.
Typing games can be a blast for kids learning to use a keyboard. These games often involve fun characters, stories, or challenges requiring kids to practice typing skills. By playing these games, kids can improve their typing speed and accuracy while having a great time.
Reading and Phonics Games
Plenty of exciting games can help kindergarten kids learn about reading and phonics. These games often use fun characters, animations, and sounds to help kids practice letter recognition, sounding out words, and reading simple sentences.
Kids can also have a blast learning about science and nature through computer games. These games involve exploring different habitats, learning about animals and plants, or even conducting simple experiments. This helps kids develop curiosity and a love for learning about the world around them.
Computer games can also inspire creativity and artistic expression in kindergarten kids. They can have fun using digital art tools to draw, paint, and create their own unique masterpieces. These games encourage kids to express themselves and explore their imagination.
Providing Fun Kindergarten Computer Lessons
It's super important for kids to learn basic computer skills like using a mouse, keyboard, and touchpad. These lessons can be full of fun activities that help kids practice typing and using different computer programs. Let's discover some cool ways to teach kids basic computer skills on their kids laptops.
Mouse and Touchpad Practice
Kids can learn to use a mouse and touchpad with interactive activities that help them practice clicking, dragging, and scrolling. These activities include puzzles, coloring pages, or matching games that require kids to use their mouse or touchpad skills to complete tasks.
Exploring Computer Programs
To help kids become familiar with different computer programs, they can try out fun activities using age-appropriate software on their kids laptops. This can include drawing and painting programs, simple word processors, or even educational games that teach them about various subjects.
Cool Coding for Beginners
Kids can learn to code, and it can help them develop useful skills like logical thinking and patience. Look for a laptop with the Lightbot app pre-installed, making it super easy for young learners to start exploring the world of coding. These kids laptops are perfect for introducing kindergarten students to programming in an enjoyable and age-appropriate way.
There are tons of coding apps and websites that are perfect for young learners who are just starting their coding journey. Let's check out some great resources for beginner coders:
There are many awesome games that teach kids the basics of coding using visual programming. These games often use blocks, symbols, or images that kids can drag and drop to create code. This makes learning about coding more fun and accessible for beginners.
Story-Based Coding Activities
Some coding resources for beginners use engaging stories to teach kids about coding concepts. Kids can help characters complete quests or solve problems by creating code. This storytelling approach makes learning about coding more enjoyable and relatable.
Coding Puzzles and Challenges
Another fun way for kids to learn about coding is by solving puzzles and challenges. These activities encourage kids to think creatively and use their coding skills to find solutions. This helps develop problem-solving skills and boosts their confidence in coding.
Collaborative Coding Projects
Working together on coding projects can be a fantastic way for beginners to learn from one another. Kids can collaborate on creating games, animations, or websites, sharing their ideas, and learning new coding techniques from their peers.
By exploring these cool coding resources on a kids laptop, young learners can gain valuable skills and develop a passion for coding. These beginner-friendly apps and websites make coding fun, engaging, and easy to understand, setting kids up for success in their coding adventures.
Wrapping Up
In conclusion, kids laptops play a super important role in early childhood education. They help make learning fun and engaging for our young scholars, teaching them essential skills like reading, math, problem-solving, and coding. Kids can develop important computer skills by using laptops in kindergarten and becoming comfortable with technology early on.
Not only do kids laptops help kids learn academic subjects, but they also encourage creativity, collaboration, and curiosity. With fun computer games and activities, kids can explore the world around them, express themselves through art, and work together on exciting projects. All of this helps build a strong foundation for success in school and life.
The incredible capabilities of laptops to revolutionize the educational experience of young children is unrivaled. By tapping into the potential of this technology, children can be exposed to a captivating and connecting learning landscape – one that fuels collaboration and encourages much deeper understanding. Laptops provide a powerful tool to elevate early childhood education and beyond.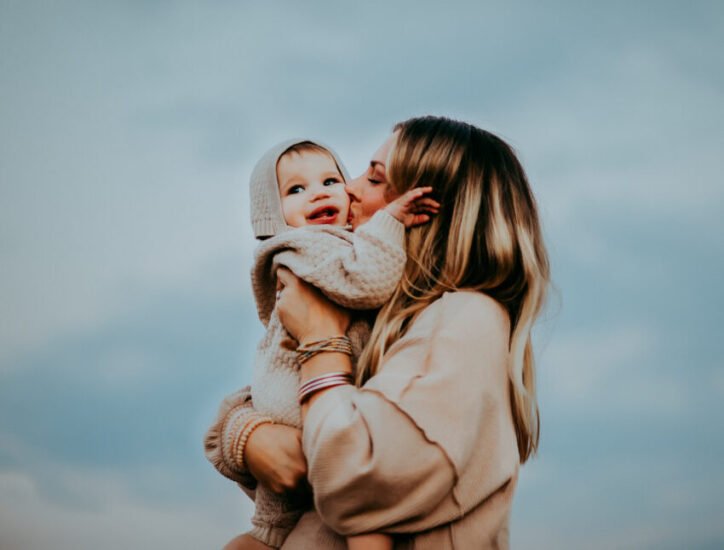 Aimee Garcia is a Marketing Consultant and Technical Writer at DailyTechTime. She has 5+ years of experience in Digital Marketing. She has worked with different IT companies.