Optimizing a Shopify store for better rankings is important if you need sales and revenue. Without Shopify SEO your online store cannot survive. But optimizing the written content, keyword stuffing or title optimization is not enough. No doubt you are optimizing every single corner of your Shopify online store, but still not getting results out of it means that you are missing something big. There are much more things to consider in Shopify SEO.
If you think that you can rank higher with just titles, Meta tags and keywords in this cut-throat competition, then you are on a wrong track. You need to enhance your SEO strategy according to Shopify and its SEO standards. So here we are with an amazing post on this topic on how to optimize your Shopify store for better performance.
This Post Consists Of:
Understanding Shopify SEO
Ways To Optimize Shopify Store
Final Thoughts
Understand Shopify SEO
Do you understand what Shopify SEO is & we all know that SEO stands for search engine optimization? In this process, we try to make our website optimized according to the factors and algorithms used by search engines while ranking sites for specific keywords on search engine result pages (SERPs). Does it explain Shopify SEO? No, this definition is about SEO, but Shopify SEO is quite different from it.
How Shopify SEO Is Different From General SEO?
Now you may wonder how Shopify SEO is different from SEO of general websites. A lot of things are there to make a real difference. However, the basics are completely the same and the ultimate goal is also the same behind Shopify SEO. The ultimate goal is to get more organic traffic but it is different because Shopify stores have a different structure, backend server and other features. So we will be working differently while working on the Shopify SEO store.
Pay Attention To Shopify SEO Recommendations
There are some recommendations given to Shopify store owners. Shopify itself has released these guidelines and recommendations for stores. As we pay attention to the Google algorithms, we need to pay attention to these recommendations while doing Shopify SEO. Following are these recommendations.
There must be no duplicate content error due to the internal linking structure.
Blog posts with high optimization are necessary to get traffic.
Shopify online store websites should be in a specific structure.
Remove Shopify apps that you don't use from your online store.
Pay attention to page load speed, because it matters a lot.
Compress media files that you use to boost page speed.
Product variant pages should not confuse search engine crawlers.
Following the above-mentioned recommendations directly from Shopify will help you optimize your Shopify store easily for better performance.
Ways To Improve SEO Health Of Your Shopify Store
Now let's talk about improving the SEO health of Shopify stores and there are several ways to do this. But we are going to mention the ways those are not only important but necessary. Following all of these ways while optimizing your Shopify store will show you better results as compared to your current SEO strategy, so let's get started with it.
#1. Use An Effective Structure
The structure of your website must be in a way that it shows everything to the users comfortably. The worst thing about some unsuccessful Shopify stores is that they are not paying attention to it. They have a very bad structure even for the crawlers. Search engine crawlers cannot rank your website for specific keywords if you are not following a structure. Your product pages, blog posts, homepage, category section, and all the other sections should be in an effective structure.
#2. Enhance User Experience
Not only for the online stores or Shopify store but every website, user experience is really important. You need to do something to enhance the user experience on your website. If your Shopify store is making visitors confused about site navigation, browsing history, product pages, etc. then you are killing your organic traffic yourself. So it is important to make sure that users are comfortably enjoying browsing products on your website.
#3. Rank on Transactional Keywords
A lot of new Shopify store owners make mistakes while choosing keywords for their Shopify store. They don't know how to choose keywords for them. There are thousands of keywords for a single topic. You need to learn about metrics related to keywords such as CPC, Conversion Rate, Search Volume, Click Through Rate, Competition, etc. Most preferably you will need to choose transactional keywords as an online store. Because you will be getting more conversions easily through these keywords.
#4. Increase Page Load Speed
As you may have seen that page loading speed is mentioned by Shopify on its SEO recommendations for all the stores. If your website is not loading faster than your competitors then you might lose huge organic traffic. You need to enhance the speed of your webpages. With a slowly loading website, you will get a high bounce rate and no one will visit your site. Also, search engines will never rank your website higher due to slow page load speed and high bounce rate.
#5. Enrich Product Pages
Your product pages are like sales pages and they must have to be attractive enough. Try to add high-quality content with complete transparency. Highlight user-generated content such as reviews and ratings to compel new visitors to buy from your store.
#6. Removing Duplicate Content & Pages
Duplicate pages and content is what search engines hate. Due to the listing of various products and their variants, your website starts showing duplicate URLs, duplicate pages and content. It confuses search engines and it directly impacts your ranking on SERPs. Try to remove all the duplicate content from your website. Hide some pages from search engines or directly remove unnecessary pages or use canonical tags for the solution.
Final Thoughts
Some particular tasks are there to be performed by SEO analysts for Shopify SEO. The recommendations by Shopify itself can help new store owners. But there is much more stuff to work upon when we talk about Shopify SEO. In this post, we have learned how important it is. We have learned how we can remove duplicate content, use transactional keywords, improve page load speed, and enhance user experience to rank our Shopify store higher on Google.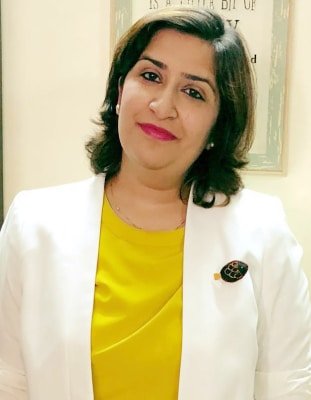 With over 13 years of experience as a leader in digital marketing, Mansi Rana is Managing Director of EZ Rankings – SEO Reseller. Passionate about all things data; providing actionable business intelligence in digital, future tech; and venture bubbles categories for everyone, everywhere.