If you are aware about the NHS then you must know that dentistry is one the services that is not totally free of cost. Patients have to contribute or shoulder a part of their treatment cost. If you believe you are suffering from a dental emergency then you should first ask yourself a few questions. Those include –
Is it possible to get urgently treated for my dental condition with the NHS?
How much the treatment will cost with the NHS?
How long the treatment will take to complete with the NHS?
There is an average two years waiting time for NHS dental appointments. Thus obviously private dental practices all over the UK get a steady flow of patients. There is hardly anyone crazy enough to go through all the inconveniences to get treated at an NHS clinic under the NHS scheme.
In this blog post let us explore facts while comparing NHS dentistry to private. We expect this discussion will help people in London take informed decision while choosing between NHS and private dentistry.
Choosing between NHS and private dentistry
Let us start with the difference that exists between NHS and private dentistry. Apparently NHS dentistry may seem be the natural choice for a large section of the society. After all it is more easily accessible as well as affordable on pen and paper. However the ground reality often turns out to be completely inverted from the assumption.
In the opinion of an NHS emergency dentist the actual difference between NHS and private dentistry in London or the UK boils down to one simple fact; there are lengthy delays involved in booking NHS dental appointments while private practices offer prompt booking with short wait times. A large number of private practices even provide appointments within hours provided one is suffering from a dental emergency. 
In contrast to quick response of private practices one has to book an NHS dental appointment several weeks or even months in advance. Moreover NHS dentists offer limited treatments.
NHS dental clinics offer limited treatments. So there is nothing much for patients to select while booking an appointment. On the other hand private clinics offer a wide variety of treatments. Other than standard dental procedures private practices also offer a range of cosmetic dentistry treatments. These are something that your NHS dentist cannot offer. With private dentists you are assured to receive covering both high quality treatment and superb customer service. Private clinics usually have modern infrastructure and the latest technology to handle cases more smoothly and efficiently. On the other hand NHS dental appointments happen to be rushed and delayed. At a private dental appointment you get a minimal waiting time and a much longer consultation time with the dentist. As a result there is minimal disruption to your day.
When you are suffering from any dental emergency you must hurry up to get prompt treatment. Prompt treatment in these cases helps avoiding complications and minimise your pain and suffering. Prompt treatment in emergency cases also keeps your treatment cost lower. Considering all these factors it is recommended that you should always visit a private dentist for any emergency dental care and treatment. As private dental clinics offer appointments sooner there you have higher chances of saving substantial money on your treatment in the long run. In fact cost of emergency treatments in NHS dental care units usually turns up to be higher compared to that in private clinics.
Dental treatments that you will not get on NHS
A NHS emergency dentist in London says the NHS does not offer any cosmetic dental treatment that is not supposed to be clinically necessary for maintaining sound oral health. For example teeth-whitening is never considered to be clinically essential for patients by the NHS. Therefore you have no other option but to get this treatment from a private dentist every time. Cosmetic dentistry procedures are mostly booked by individuals who have stained or damaged teeth. These people want to appear their best in their social circles. As a result the range of dental procedures provides patients more with psychological "feel good" factor improving their aesthetic appeal than anything else.  
Standard cost of private dentistry treatments
What is the standard price for private dental care? This is very relevant question considering the ongoing context. Competition among dental clinics in the UK is severely competitive. As a result private practices have no better option but to quote competent price for their treatments. Before you book an appointment with a private practice you must carefully go through its price list. Here is a word of caution that you must be made aware about. If the price list of a practice remains hidden on its website or it is difficult to find that page out then it could be a warning for you to avoid going to that practice at any cost.
Most dental practices offer flexible payment options. This ensures patients do not get holes in their pockets while getting treatments. You can spread the total treatment cost over monthly payment options. Moreover there are seasonal discounts and other bargain offers that pop up from time to time.
Understanding the basics of dental emergency
Now let us discuss the basics of dental emergency cases. An emergency NHS dentist near me says the two most common categories of cases that are considered as dental emergency are the following –
Any visible damage to the teeth or the mouth or
Sudden and acute pain in the mouth
In other words it is right to say any issue related to the mouth or oral cavity that requires patients to get immediate care and treatment from a dentist to lessen the chances of serious medical complications later is considered a dental emergency.
Cost of emergency dental treatments on the NHS
Before the treatment starts you should get a detailed plan about it. The plan confirms whether you are paying for NHS treatment or private treatment. In many such cases patients usually pay for a combination of both.
At the NHS Band 1 treatment costs £22.70. It includes standard consultation, x-rays if any, diagnosis and examination along with advice how to prevent the problem in future. Band 2 treatment costs £62.10. Dentists at SW19 Confidential Dental Clinic explain this cost covers everything included in Band 1 along with any further procedure that is required. These procedures include tooth extraction, root canal, dental filling and others. Band 3 treatment costs £269.30. 
Author Bio:
Ellie Sanderson is a passionate dental health blogger, dedicated to promoting oral well-being and demystifying the world of dentistry. With a focus on oral health practices in Emergency NHS dentist SW19, Ellie delves into the nuances of dental care and procedures, particularly at Wimbledon Confidential and SW19 Confidential Dental Clinic.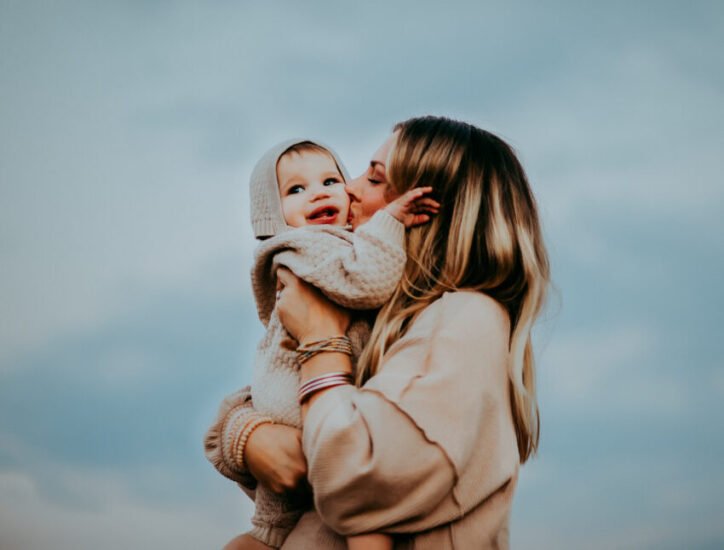 Aimee Garcia is a Marketing Consultant and Technical Writer at DailyTechTime. She has 5+ years of experience in Digital Marketing. She has worked with different IT companies.