The Ministry of Hajj and Umrah has taken many measures and continues to do so to make Hajj and Umrah more memorable for the pilgrims. As technology is increasing daily, it is also utilised to ensure more convenience and accessibility of Hajj and Umrah. Every Muslim wishes to perform the pilgrimages and it is their right to get equal opportunity if they are physically and financially capable.
In the past, Hajj and Umrah were not as accessible as now. And all the credit goes to the continuous efforts of the Ministry of Hajj and Umrah and technology. If you are curious about how technology is making Umrah and Hajj more accessible for everyone, we are here for you.
Technology has long been integrated into society, and now it is time that you make use of it to make your spiritual journey memorable. Here is everything you must know about technology if you go for a Hajj or Umrah soon.
Technology Increases Accessibility of Pilgrimage
Technology is known for enhancing accessibility in addition to ensuring convenience. Various industries have benefited from multiple tech products over the years. These industries include commercial, scientific, transportation, industrial, and health.
Similarly, technology has also affected the Hajj and Umrah industry dramatically. It has not only made the pilgrimages more accessible to all Muslims but also safer. The Ministry of Hajj and Umrah is working on technology-integrated tools like badges, electronic watches, and earpieces to make the pilgrimage more accessible to Muslims.
The badge will enable the pilgrims to travel around without any inconvenience. It will also help the pilgrims to have access to the hotel rooms without even checking in. This is how technology is making Umrah and Hajj more accessible for everyone.
The electronic watches and earpieces will help the pilgrims to get the necessary information in their language. This will eliminate the need to communicate with the natives or people of other languages.
Moreover, it will also help the groups, relatives, or family members of the pilgrims to keep track of each other. Therefore, no one will get lost in crowded holy sites. Therefore, everyone who wants to perform the pilgrimage can do it without inconvenience.
Technology Helps in Effective Communication
Communication among the pilgrims and natives, along with the loved ones back home, has always been an issue during Hajj and Umrah. But technology has helped with most issues related to communication barriers and effective communication of pilgrims with their loved ones.
The gathering or crowd at the holy sites in Makkah and Madinah is diverse. This means that people from all over the world speak different languages. Also, the natives usually don't know any other language than Arabic. You will see it yourself if you have booked Umrah Package. 
Therefore, it was quite an issue for the pilgrims before communicating with other pilgrims and the natives or management authorities. But most of this problem has been solved by the technology.
Products like Google Translate and other efficient translation applications have made communication easier for pilgrims. You no longer have to restrict yourself to staying with your group as you can easily communicate with others and find your way around the cities.
Technology and Preparation for Pilgrimage
Technology has also made preparing for Hajj and Umrah much more convenient. Everyone has access to the internet, which is a great learning source. If you need to learn about the purpose, rituals, or rules of Hajj and Umrah, you can find a reliable online learning platform to teach you. Learning about the pilgrimage will also help you mentally and physically prepare for the pilgrimage.
Booking a Hajj and Umrah package with flight, and accommodations is also a lot easier now with the introduction of technology. 
You can easily book everything from the comfort of your home. Technology also enables you to browse various options, whether the flight or the accommodation, before choosing the ideal one. You can look through multiple options to choose the perfect one that best suits your budget and requirements.
Moreover, with technology, Muslims worldwide get a chance to perform the much-anticipated pilgrimages in Islam. Numerous virtual travel agencies and helpful websites enable you to learn about the whole process and plan your journey accordingly. This is how technology is making Umrah and Hajj more accessible for everyone.
Conclusion
Technology offers convenience and accessibility. This is why its impactful role in Hajj and Umrah cannot be denied. The pilgrims and management authorities of the region use many technology products to ensure a memorable and safe pilgrimage.
If you have booked the Hajj packages UK, you will see how technology is making Umrah and Hajj more accessible for everyone. No matter what corner of the world you live in or your age, you can perform Hajj and Umrah conveniently and safely with the help of technology.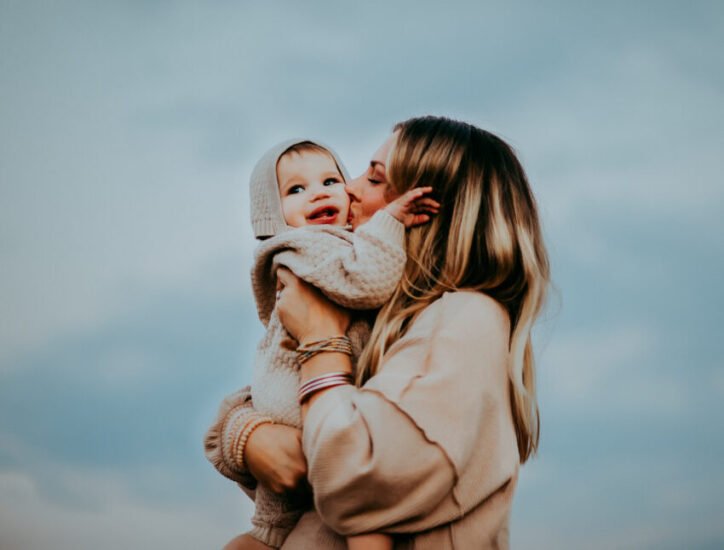 Aimee Garcia is a Marketing Consultant and Technical Writer at DailyTechTime. She has 5+ years of experience in Digital Marketing. She has worked with different IT companies.