Are you a small business owner struggling to keep your venture afloat in a competitive market? Well, you're not alone. According to statistics, 99.9% of enterprises across the US fall into the category of small businesses. It means lots of competition and struggle, regardless of your vertical.
Survival struggle is real when you run short of funds and resources, and sales performance doesn't seem to work in your favor. It leads to low revenues and profits, making it hard to sustain. But don't worry, we've got some actionable tips to help you overcome sales performance hurdles and make the most out of your team.
Business owners- buckle up and check the proven strategies to tackle these challenges like a boss. Let's share the best ones with you!
Understand your target market inside out
Understanding who you are selling to sets you on the right track from the outset. After all, you cannot simply throw your product on the market and hope it works. Take time to build a buyer persona, define your target market, and figure out their needs and pain points.
You've got to address them to create demand for your offering. And you need to give something above and beyond the competitors. Once you get a handle on that, it's easy to perfect your sales pitch and overcome the challenges that affect the numbers.
Know your hindrances
Well, this one's essential as knowing your hindrances is the first step to overcoming them. While sales performance challenges may differ for organizations, there are many common ones for small businesses.
These include a lack of expertise, limited resources, an inconsistent sales process, and failure to adapt to changing markets. Being aware of your weaknesses enables you to pick the best improvement strategies. And it saves money on the random ones that hardly make a difference.
Leverage technology
There's always a solution to every problem, and performance bottlenecks for your sales team are no exception. Why not try tech innovation? You can invest in a software tool to streamline the sales process and automate tasks.
It frees up time and resources, so reps get to focus on building relationships and sealing deals. And they can know the customers well to provide personalized experiences for better performance. It's a win-win, right?
Train and invest in your team
Nothing gets better than investing in your team and it's worthwhile despite your small business budget. Now you'll want to know How to improve sales performance with employee training? You can coach employees consistently, empower them with tools and resources, and support them.
Trained reps are far better at interacting with leads, following them up, and driving conversions. Employee training also boosts retention, which is a key goal for small companies. So it delivers more than you expect!
Measure and analyze
You can't take a set-and-forget approach to sales performance, right? Just because your reps are closing deals today doesn't mean you can rest on your laurels.
You must track and analyze their performance data to find bottlenecks, address them, and make informed decisions about sales strategies. It may sound like a lot of work, but every ounce of effort pays off.
Build relationships with customers
Building strong relationships with customers is a viable measure to overcome the challenges relating to sales performance. After all, there are fewer bottlenecks when you share a good bond with buyers. They may even help you acquire new customers with word-of-mouth recommendations.
The good thing is that relationship building is easier than you imagine, provided you are willing to know your customers and show that you care for them. Send personalized emails, offer discounts and referral bonuses, and follow up with them after a purchase.
Go the extra mile with customer service
Well, you may see customer service as a part of relationship building, but it's something you've got to do at a basic level. In fact, it can make buyers stick, even if they aren't really impressed with the buying experience. Just being there for them and doing things to resolve their concerns is enough to win them over and retain them for good.
Respond promptly to their inquiries and issues, be friendly and courteous, and always follow through on your commitment. When you make people feel valued, loyalty and retention come effortlessly. So have a robust support process and a skilled team of executives ready to go above and beyond.
Stay agile
Lack of agility is another challenge that affects the performance of small business sales teams. But being nimble helps you adapt to evolving customer expectations and market conditions. It's about being ready to pivot your strategies or invest in new technologies as necessary. Once again, you'll have to provide training to your reps.
Also, keep an eye on the competition and stay up-to-date on industry trends. Falling behind is the easiest way to lose your competitive advantage, right? Quickly adapting to the changes sets your team up for success, so be ready for a change at all times.
Overcoming sales performance challenges requires strategy, persistence, and readiness to learn and adapt. That sounds like a big deal to a small business with limited means. But it's worth investing in because your sales team is the backbone of your business. Going complacent with it is not a choice for a business. And remember that you can handle challenges well with a proactive approach and measures. You've got this, boss!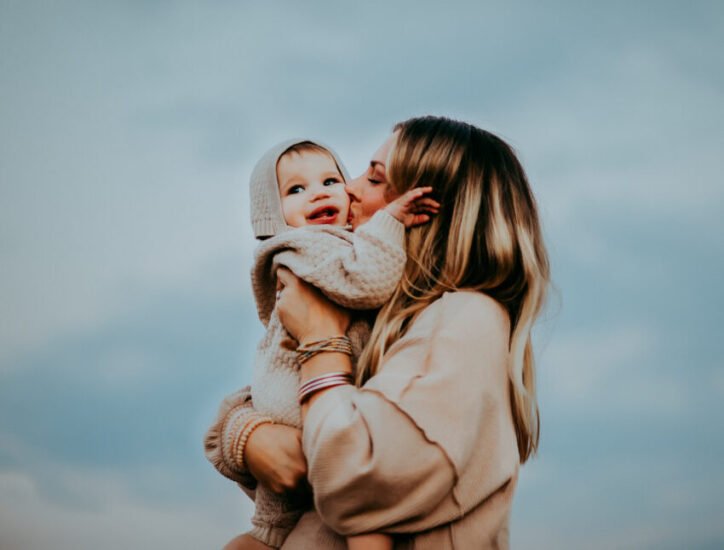 Aimee Garcia is a Marketing Consultant and Technical Writer at DailyTechTime. She has 5+ years of experience in Digital Marketing. She has worked with different IT companies.