Auto repair businesses are highly competitive and dynamic, making the adoption of financial practices imperative for profitability and growth. Irrespective of the size of your auto repair business, for effective business management, you will need to stay on top of your finances and operations.
With the advent of information technology, there has been a drastic change in the way businesses operate across the globe. Auto repair businesses are no strangers to this revolution.
In fact, owing to advancements in technology, automotive garages have been able to streamline their operations, optimise efficiency and improve the overall effectiveness of working.
In this article, we will understand how IT services have helped improve financial management, especially for auto repair businesses across the world. So, without any further ado, let us dive into this!
How Can IT Services Enhance Financial Management For Auto Repair Businesses?
1. Effective Garage Management
Auto repair businesses across the world have quickly adopted technological advancements in their business. One such brilliant advancement is using garage management systems.
As the name suggests, a garage management system brings you a clear view of your business and helps understand ways to maximise your performance. Such systems are equipped with simple-to-use tools that make the daily operations of your business seamless.
Such web-based solutions are critical for auto repair businesses as they help in booking and managing daily jobs. In addition to this, you can keep track of your supplier purchases, finances, orders and returns, all in one place.
Its effective organisational abilities give you a clear picture of your entire workforce while you can assign work to different technicians on an individual basis. It is a one-stop solution to track and measure your daily activities.
2. Automatic Invoicing and Billing
How often have you struggled to keep track of your invoices? Far too many times to count! Relying on manual invoicing and billing is an uphill battle, especially when you have so much on your plate already.
Don't worry, though! Among it's many advantages, IT also offers you the oppurtunity to automate your invoicing and billing. Yes, you heard that right! Be it Northampton or Greater London, car garages across these places are swiftly adopting automated invoicing methods.
Say goodbye to the days of manual entry and minimise the risk of errors while making billing statements. The process is extremely quick and tracking payment schedules has now become all the more easier.
Not only this, but automation can also improve the overall cash flow of your business. Hence, ensuring your business has enough funds to operate effectively in the long run.
3. Enhanced Inventory Management
Imagine a situation when your garage runs out of certain tools such as nuts or bolts. These tools are critical for your daily jobs, such as repairs and maintenance. More often than not, auto repair businesses find it difficult to keep up with inventory.
This task becomes all the more difficult when the size of your business is larger. Manual tracking of inventory isn't everyone's cup of tea. Additionally, it hampers the efficiency of your staff members and reduces productivity at work.
Even seasoned auto repair owners struggle to maintain regular inventory checks. Thanks to IT software tools, such as automotive workshop management software, tracking inventory levels in real time becomes extremely simple. You can minimise the possibility of stockouts or overstocks.
Moreover, having the right amount of parts and supplies can accelerate the efficiency of your car jobs. This, in turn, reduces time wastage and improves profitability.
4. Ease In Financial Reporting
Looking for accurate and easy-to-attain financial information about your business? IT services are your go-to solution.
IT software solutions offer correct financial numbers that can help in making informed business decisions. Furthermore, they generate timely financial statements, balance sheets and income statements; all critical in understanding the financial status of your auto repair business. Along with this, they offer a realistic view of your financial performance and help you identify the areas for improvement.
With the help of this information, you can cut redundant costs, optimise spending on resourceful units and improve overall revenue. By minimising the risk of errors, IT solutions ensure your business complies with tax regulations and other reporting requirements needed.
5. Improved Customer Relationship Management
Customers are the heart of every business and it is imperative to keep them satisfied at all times. Adopting healthy customer relationship practices in your auto repair business can give you a competitive edge over others.
CRM tools are a brilliant way to track customer interactions, understand their taste and preferences, and offer personalised services to all. Thereby building stronger relationships with your customers and enhancing customer loyalty.
In addition to this, working continuously on improving customer experience increases the likelihood of having satisfied customers in your business. This, in turn, will encourage them to refer your business to friends and family; building a better customer base and increasing repeated sales for your business.
6. Better Cybersecurity
Businesses are prone to cyber attacks, especially when dealing with sensitive information. IT Services can reduce cyber threats by adopting robust security protocols in place. This could range from firewalls, antiviruses and encryption across different stages of working.
This is an excellent way to safeguard your financial and customer-related information from data breaches. Along with this, it ensures your business complies with data privacy regulations.
In fact, many auto repair businesses consider investing in cyber security to build better trust with customers and offer assurance in terms of their information security.
7. Streamlined Payroll Systems
Managing payroll is a time-consuming and complex task, especially for auto repair businesses. IT Services have automated this task to a great extent, ensuring you spend more time on critical tasks for the day.
It is now easier to manage employee payments and taxes all in one place. You can also reduce errors that would otherwise creep in if done manually.
Administrative tasks for every business are time-consuming and most business owners end up procrastinating their way out of this. Streamlined payroll management frees up your time to a great extent and ensures you comply with labour laws and regulations. Hence, minimising the risk of your facing penalties and legal issues in the long run!
To Sum It Up
In conclusion, we have seen how IT services have slowly revolutionised the working of the auto repair business. Gone are the days when businesses depended on manually keeping track of their operations and activities. If you are looking to build an efficient auto repair business, adopting IT management systems is your solution.
To stay ahead of the competition and grow your customer base, garage management systems are your go-to solution. It brings all critical business activities under one roof so you can save time and effort from duplicating tasks.
From inventory management to improving customer relationship management, IT services have truly empowered financial management for auto repair businesses.
If you are looking to get a competitive edge and drive growth for your auto garage business, then you can consider software tools that simplify your daily operations. This, in turn, will save you time and enhance the overall effectiveness of work; positively impacting your revenue numbers!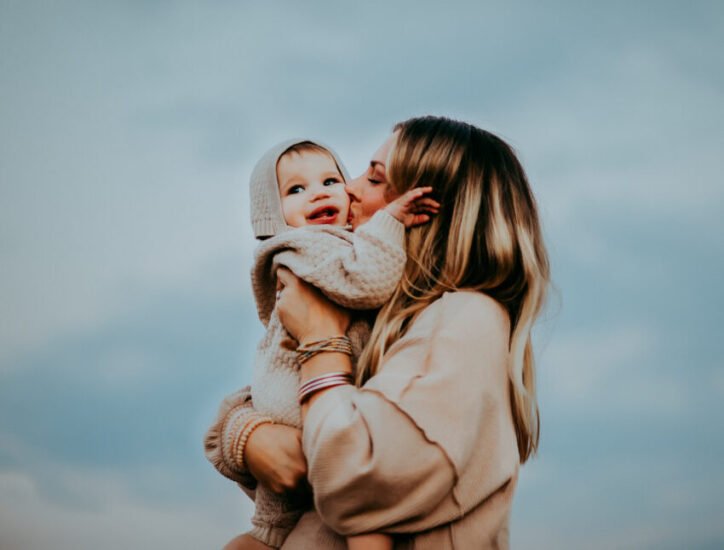 Aimee Garcia is a Marketing Consultant and Technical Writer at DailyTechTime. She has 5+ years of experience in Digital Marketing. She has worked with different IT companies.