AI (Artificial Intelligence) has the potential to revolutionize education in various ways and offers several benefits for both students and educators. It can analyze an individual student's strengths, weaknesses, and learning styles to create personalized learning paths. This tailored approach helps students grasp concepts more effectively and at their own pace, enhancing their learning outcomes. AI-powered adaptive learning systems can also dynamically adjust the difficulty and content of educational materials based on a student's progress. But what AI solution is better for learning – Bard or Chat GPT? Let's find out! But first, let's see how exactly AI influences education.
AI Benefits For Education
Apart from the reasons mentioned above, AI, when used in education, has the following benefits:
Intelligent tutoring systems
Early intervention and learning disabilities
Automating administrative tasks
Enhanced content creation
Data-driven insights
In November 2022, OpenAI made a significant splash with the introduction of ChatGPT, which quickly became an internet sensation, drawing widespread attention and popularity. Following suit, Google entered the AI race by launching its own AI-powered chatbot, sparking a compelling competition between these two tech giants. As the market offers a plethora of AI tools, it is worthwhile to undertake a comprehensive comparison of two of the finest options available – Bard and Chat GPT.
AI Chatbot Functionality
In February 2023, Microsoft unveiled plans to empower large companies with the technology to build and customize their chatbots using ChatGPT's capabilities. Microsoft also intends to integrate AI-powered search features into its Bing search engine and Edge browser, incorporating a chat-based experience to assist users in their searches. On the other hand, Google has yet to reveal a specific timeline for introducing AI chatbot functionality to its search engine.
Data Sources
As any student who has ever written school papers or any other kind of essay writing assignment, you know that valid data sources are important. One such source is academized.com. This is a writing company that can tackle your essay writing, giving you more time to test out novelty AI solutions. Getting back to that, Bard continuously draws information from the internet, granting it access to the most up-to-date information. In contrast, ChatGPT's data sources are limited to information up until 2021, resulting in a potential constraint on newer research and current information. Bard's advantage lies in its ability to gather real-time information by accessing the latest research available.
Language Model
Google Bard utilizes the advanced Google Pathways Language Model (PaLM 2). It has the unique ability to provide responses based on real-time and up-to-date events sourced from Google Search. This feature makes it an excellent research tool, enabling users to stay informed with the latest information. In contrast, ChatGPT relies on the powerful Generative Pre-training Transformer 3 (GPT-3) or for those subscribed to the paid version, GPT-4. While ChatGPT can also access responses from Bing search, it excels as a text generator and writing tool. Its capabilities lie in generating humanlike text and facilitating various writing tasks.
Accuracy of Information
Bard generates content in multiple chunks of information, whereas ChatGPT creates content based on a single text prompt. While GPT-4 may achieve accuracy in some instances, it still exhibits errors in numerous other cases and is working to improve writing skills. Bard, on the other hand, proves to be highly beneficial when seeking concise answers on diverse topics. This saves users from the hassle of navigating through various pages or comparing data, as Bard takes care of these tasks seamlessly.
Pricing
ChatGPT is available to all users at no cost, offering its AI-powered capabilities without any charges. For those seeking additional benefits, ChatGPT Plus is offered as a subscription service priced at $20 per month. On the other hand, Bard is also provided free of charge to users who have access to it, granting them the opportunity to experience its conversational AI chatbot functionalities without any payment requirements.
User Experience
Bard boasts a remarkably user-friendly interface, positioning itself light-years ahead of ChatGPT in this regard. Its visually appealing design, featuring neatly formatted text that's incredibly easy to scan, surpasses ChatGPT's chunky text presentation. Beyond its aesthetic appeal, Bard provides a distinct advantage by allowing users to edit their questions for usage in intelligent classrooms even after they have been posted. Additionally, users can access multiple responses prepared by Bard, adding further convenience to the overall experience.
Storage
While Bard offers exceptional usability, one notable drawback is its lack of a feature to store or track previous conversations. On the other hand, ChatGPT distinguishes itself by allowing users to access a comprehensive side panel displaying all past interactions. This capability enables users to revisit their entire conversation history and even share those conversations with friends and co-workers, fostering a more collaborative and interactive experience.
Purpose
While both ChatGPT and Bard possess the ability to understand and generate diverse types of text, ChatGPT stands out as a versatile tool suitable for numerous purposes, including content marketing tasks. On the other hand, Bard seems to have been primarily designed to serve as a research tool, specializing in retrieving relevant information from various sources across Google and presenting succinct answers.
Final Thoughts
Despite sharing similar functions, there exist significant differences between these two AI tools, setting them apart in the competitive landscape of artificial intelligence. While AI offers numerous benefits, it's essential to use it responsibly and ethically, addressing potential concerns such as data privacy and algorithmic bias and ensuring that human instructors remain integral to the educational process. The bottom line is, ChatGPT outperforms Bard in various areas, such as brainstorming blog ideas, composing long-form articles or emails, and generating content marketing concepts.
Author's Bio: Diane Sherron
As an EdTech Professional, Diane Sherron is passionate about leveraging technology to transform and enhance education. With a solid background in educational technology and a deep understanding of education, her mission is to bridge the gap between traditional teaching methods and innovative digital solutions. Diane believes that technology has the power to democratize education, making it accessible to learners of all backgrounds and abilities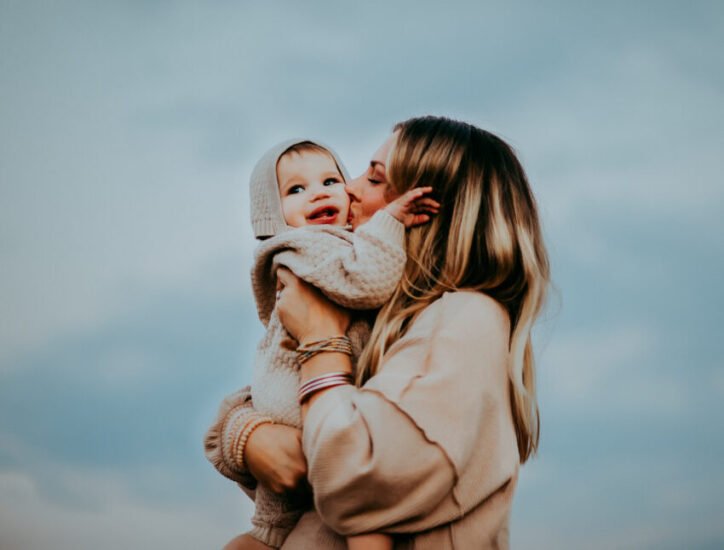 Aimee Garcia is a Marketing Consultant and Technical Writer at DailyTechTime. She has 5+ years of experience in Digital Marketing. She has worked with different IT companies.