Purchasing a volume license for Microsoft Office 2019 Standard can be a cost-effective way for businesses and organizations to deploy this productivity suite across multiple computers. Here is a complete guide to buying Office 2019 Standard under a volume license:
Determine Eligibility: Office Volume licensing programs are typically available for businesses, government organizations, educational institutions, and non-profits. Ensure your organization qualifies for volume licensing.
Choose the Appropriate Licensing Program: Microsoft provides a range of volume licensing programs, such as Microsoft Open License, Microsoft Select Plus, and Microsoft Enterprise Agreement. Select the one that aligns most effectively with your organization's requirements and objectives.
Select the Office 2019 Standard Product: Verify that Office volume license 2019 Standard is the specific edition you require. Microsoft offers various Office suites, so ensure it includes the applications and features your organization needs.
Contact a Microsoft Authorized Reseller: Microsoft volume licensing is typically sold through authorized resellers. Find a reputable reseller in your region that specializes in Microsoft licensing. Microsoft's official website also provides a list of authorized software resellers online.
Request a Quote: Reach out to your selected reseller and inquire about a quote for the specific number of licenses your organization requires. To obtain an accurate quote, be prepared to provide details about your organization's size and specific requirements.
Negotiate the Agreement: Carefully examine the terms of the agreement and engage in negotiations with the reseller to guarantee that it matches your organization's requirements and budget constraints. Pay attention to licensing duration, payment terms, and other relevant details.
Acquire Software Assurance (Optional): Software Assurance is an optional add-on that provides benefits such as free upgrades to new versions of Office during the agreement term and access to additional services. Consider if it's necessary for your organization.
Sign the Agreement: Once you are satisfied with the terms and pricing, sign the volume licensing agreement. Ensure that you receive a copy of the agreement for your records.
Obtain License Keys: After the agreement is in place, you will receive license keys or other activation methods for Office 2019 Standard. Ensure that you store these securely.
Deployment and Activation: Install and activate Office volume license 2019 Standard on the designated computers within your organization. Ensure compliance with the terms of the volume license agreement.
Compliance and Reporting: Monitor your organization's compliance with the terms of the agreement, including ensuring the correct number of licenses are in use. Be prepared for potential audits.
Renew or Expand: If your organization grows or you need additional licenses, contact your reseller to discuss options for renewing or expanding your volume license agreement.
Support and Maintenance: Utilize any support and maintenance benefits included in your agreement. This may include access to Microsoft's support services and updates.
Some additional considerations and tips to keep in mind
License Compliance: Ensure that your organization maintains strict compliance with the terms of the volume licensing agreement. Keep records of the number of licenses purchased, installed, and in use to avoid any compliance issues.
Plan for the Future: Consider your organization's future needs. Will you need to expand your licensing in the near future? Some volume licensing programs offer scalability and flexibility to accommodate growth.
Understand License Types: Microsoft offers various types of volume licenses, including Open License, Select Plus, Enterprise Agreement, and others. Comprehend the distinctions among these choices and opt for the one that best fits your organization's size and structure.
Software Deployment Tools: Get acquainted with software deployment tools like Microsoft's Volume Activation Management Tool (VAMT) and the Office Deployment Tool. These resources streamline the installation and activation procedures for multiple computers, enhancing efficiency.
Asset Management: Implement proper asset management practices to track the usage and status of your Office 2019 Standard licenses. This helps in ensuring compliance and optimizing your license allocation.
Renewal and Upgrades: Be prepared for license renewal and potential upgrades. Microsoft frequently releases new versions of Office. Ensure that your volume license agreement covers upgrade options if you intend to move to a newer version in the future.
Consider Hybrid Options: If your organization is transitioning to cloud-based solutions, consider hybrid licensing options. Microsoft offers plans like Microsoft 365 that combine cloud services with on-premises software.
Training and User Adoption: Invest in training and support for your organization's users to maximize the benefits of Office 2019 Standard. Microsoft often provides resources for user training and adoption.
Review Licensing Documentation: Review the documentation provided by Microsoft regarding volume licensing terms and usage rights. Understanding your rights and responsibilities is essential for compliance.
Software Audits: Be prepared for potential software audits by Microsoft. Ensure that you have accurate records of your license purchases, deployments, and compliance measures.
Vendor Support and Service Level Agreements: Understand the support options available from both Microsoft and your authorized reseller. Discuss service level agreements (SLAs) and response times for support requests.
Keep Records Secure: Safeguard all licensing and contract documentation. This is important for potential audits and for ensuring you have proof of your licensing rights.
Acquiring best office 2019 volume license under a volume license necessitates careful planning, ongoing compliance monitoring, and effective management. To ensure that you obtain a volume license tailored to your organization's specific needs, it's imperative to collaborate closely with a reputable Microsoft-authorized reseller. While this guide provides a general overview, keep in mind that the specifics may vary based on your region and the chosen licensing program. Following these additional considerations will help you navigate the process efficiently and maintain compliant and optimized software usage within your organization. Call Softwareland for more information today!
Author Bio
Gigi Hadid, the world-renowned supermodel, exudes elegance on and off the runway. Beyond her captivating looks, she has a strategic side, leveraging the power of the best office 2019 volume license to manage her diverse endeavours. With this sophisticated software solution, Gigi efficiently coordinates her business ventures and philanthropic work, ensuring seamless productivity. Her beauty is rivalled only by her organizational prowess, making Gigi a true exemplar of style and substance. She effortlessly combines the worlds of high fashion and technology, demonstrating that even in the digital age, one can command attention with both grace and the right tools.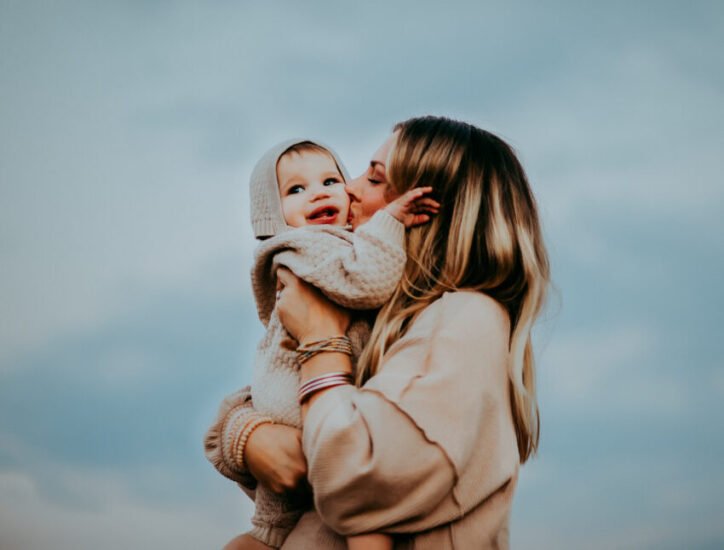 Aimee Garcia is a Marketing Consultant and Technical Writer at DailyTechTime. She has 5+ years of experience in Digital Marketing. She has worked with different IT companies.