Image-to-text converters revolutionize the way students gather, process, and use information. They eliminate the tedious task of manually transcribing text from images, saving precious time and energy.
From snapping a quick photo of a lecture slide, then effortlessly pulling text from the image to digitizing pages of textbooks for easy search and citation—these tools have become essential resources in a student's digital toolkit.
The power of these converters extends beyond their pure utility. They play a significant role in aiding students with learning difficulties, such as dyslexia, by transforming images into text that can be manipulated and read aloud by other software.
Thus, investing time to understand these tools and incorporate them into one's academic journey could be a game-changer.
That said, not all image-to-text converters are created equal. This article aims to guide you through the top 5 image-to-text converters for students in 2023, highlighting their key features and explaining what makes each tool worthy of your consideration.
So, let's dive in and start the exploration.
What is an Image-to-Text Converter?
An image-to-text converter, also known as Optical Character Recognition (OCR) software, is an advanced tool that extracts textual content from images. These images can be in various formats such as JPEG, TIFF, PNG, or even a scanned PDF.
The science behind these tools involves complex algorithms that analyze the shapes and patterns of the characters in the image. Once these characters are recognized, they are then transformed into a digital format, turning non-editable, non-searchable images into fully editable and searchable text.
The beauty of image-to-text converters lies in their versatility. Their uses are diverse, extending from digitizing printed documents to make them editable, to extracting text from images for data analysis.
For students, these converters are incredibly helpful for condensing notes taken as photos, extracting study materials from textbooks, or archiving and accessing key text data from a multitude of image sources. By enhancing efficiency and productivity, these tools truly provide a technological advantage in the world of learning.
Review of 5 Best Image-to-Text Converters for Students
ImagestoText.io is one of the leading online tools that provide the valuable service of converting image content into editable text. This converter particularly stands out for its emphasis on user simplicity and adaptability to a wide range of image formats.
Key Features
ImagestoText.io leverages advanced OCR technology, ensuring it recognizes text within images accurately. The highlights of this tool include:
Ease of Use: A user-friendly interface that requires just a few clicks to upload and convert images into text.
Broad Format Support: Compatibility with a diverse range of image formats such as JPEG, PNG, and GIF.
Multilingual: Capability to handle multiple languages, including English, Spanish, French, German, and many more.
Flexibility: Allows users to copy the converted text to a clipboard or download it as a plain text file.
Its wide-ranging features, along with the simple user interface, make ImagestoText.io an excellent tool for students navigating the world of image-to-text conversion.
2. Imagetotext.info
This image-to-text conversion tool is a highly on-demand service, known for its versatile features and unmatched usability. This platform achieves an impressive balance between delivering high-quality conversions and being entirely free of cost, which makes it stand out in the world of OCR tools.
Key Features
This tool isn't short on compelling features. Beyond basic conversions, it presents a range of advanced capabilities:
Extensive Format Support: The platform welcomes all image file formats – PNGs, GIFs, JPGs, and BMPs are all supported.
Handwriting Recognition: Uniquely, this tool can extract text from handwritten documents which is extremely beneficial for students who take handwritten notes or who wish to digitize old notes or manuscripts.
Quick Results: Its sophisticated algorithms offer almost immediate results after image upload, substantially increasing user productivity.
URL Scanning: Another feature that sets it apart is the ability to scan images via URL, expanding users' options when it comes to sourcing images.
Mathematical Formula Recognition: It has a unique capability to extract mathematical formulas and equations, ensuring students in scientific or mathematical fields can make full use of the tool.
Such a combination of advanced capabilities, speed, and ease of use makes this tool incredibly beneficial, especially for students navigating diverse academic needs.
3. OCR.best
OCR.best is a highly efficient online tool that extracts text from images using advanced scanning technology. With artificial intelligence and machine learning algorithms at its core, this tool sets itself apart by offering unlimited conversions and the ability to accurately detect text even in low-resolution images or complex documents like mathematical equations.
Key Features
OCR.best incorporates a variety of advanced features, enhancing the overall user experience and providing top-tier conversion capabilities.
Unlimited Conversions: The platform outshines many others by providing the ability to convert an unlimited number of images into text without any daily restrictions.
Editable Output: It allows users to edit the output text, providing a handy option for proofreading or making necessary changes post-conversion.
Versatile Outputs: Users can directly download the output as a Word document, or copy the text to their clipboard. This flexibility makes it easier to use the converted text in various applications.
Complex Image Handling: Whether your image is low-resolution or contains mathematical equations, this tool is capable of handling it. This is largely due to its machine learning algorithm, which simplifies and correctly identifies poorly written or complex texts.
Downloadable Text File: The option to download the text content as a text file further adds to the convenience of managing the extracted information.
With such robust features, OCR.best offers a significant advantage to students who require efficient and convenient OCR services. This could include those dealing with complex images, mathematical problems, or simply those needing a tool for frequent use.
4. Docsumo
When it comes to handling specialized documents, Docsumo takes the spot. It is a smooth and advanced image-to-text converter that focuses on extracting data from PDF files and images. The software is meticulously designed to help manage and convert documentation related to financial and utility-based transactions.
Key Features
Docsumo certainly creates a niche for itself with its specialized capabilities. Some of its salient features include:
Specialized Data Extraction: Unlike general-purpose converters, Docsumo stands out with its ability to extract data from specific document types, such as invoices, bank statements, and utility bills.
Format Options: Users have the flexibility to download the converted text in various formats, including JSON, Excel, CSV, and TXT, facilitating easy integration with different data processing applications.
Free Usage: The tool allows for free conversion of up to four pages with a total storage value of 20MB.
These features make Docsumo a reliable and effective choice for students who need to handle specialized, structured documents regularly.
5. Img2txt.com
Img2txt.com is a highly efficient, web-based OCR tool, cherished for its ability to turn images and scanned documents into editable formats swiftly. It manages to stand out by balancing simplicity, extensive language support, and quick operation, all while ensuring user data protection.
Key Features
Img2txt.com is not without a plethora of robust features that make it a worthy contender among its competitors:
Versatile File Support: It accepts input images in the forms of JPG, JPEG, PNG formats, and even multi-page PDF documents, catering to a variety of user needs.
Multiple Export Options: The tool allows users to download the converted documents in Plain text (TXT), Adobe Acrobat (PDF), Microsoft Word (DOCX), and OpenOffice (ODF), providing flexibility in choosing the preferred format.
Ease of Use: With a simple and user-friendly UI, the user experience is smooth, requiring no technical proficiency to operate the tool.
Data Protection: Img2txt.com values user data, ensuring the protection of all uploaded documents.
Extensive Language Support: The tool can support more than 35 languages for text recognition, making it perfect for handling international assignments or multilingual projects.
Conclusion
Image-to-text converters are a vital addition to a student's digital toolkit, significantly simplifying information processing and improving productivity. This article has critically analyzed the key features, benefits, and areas of improvement of five leading image-to-text converters for students in 2023.
Each tool mentioned excels in its unique way – some boast unlimited usage, others support a broad range of languages and formats, and a few focus on extracting data from specific types of documents. Despite their differences, these converters all share a common goal – to make the student's life more manageable by minimizing the effort required to convert images into editable and searchable text.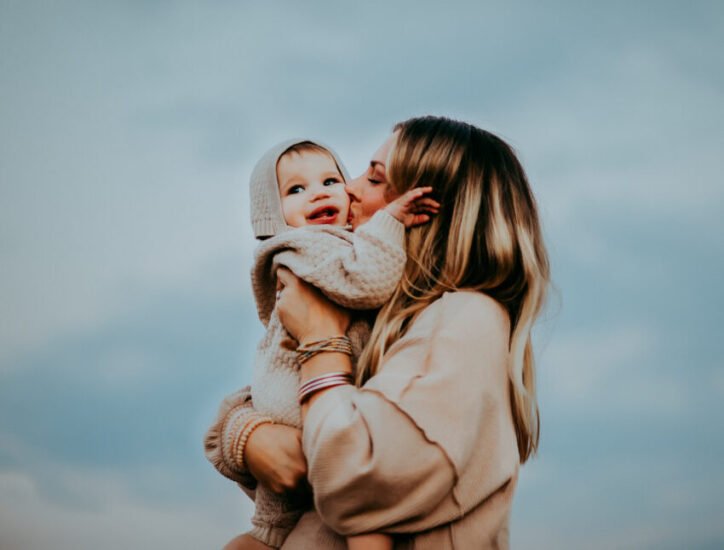 Aimee Garcia is a Marketing Consultant and Technical Writer at DailyTechTime. She has 5+ years of experience in Digital Marketing. She has worked with different IT companies.